Drupal Blog at Like that Idea and Other CMS Resources
The following message was originally posted on our sister site, Like that Idea , on March14, 2006:
We had great intentions to continue to keep everyone up to date on a new site that we're building using Drupal, a content management system (CMS). The idea was as we were building the site we intended to write down how we did it so others could learn with us. Well if you look at our Drupal blog here at Like that Idea you would see that we have not had too many posts in the blog. Have we given up on the idea? No hardly, we are just so busy with other projects (including the project of raising a family) that we have had to prioritize and put some of our ideas on the back burner.
I have no doubt the new site focusing on content management systems will eventually be up and running, the question is when and not if it will happen. I suspect that once Drupal 4.7 has been released is when we'll start working on the site.
In the meantime, We would like to recommend a few places that you can go to learn about Drupal and other content management systems. First, if you haven't visited the handbooks at Drupal.org lately, you should. A lot of changes have been taking place in the user support documentation at Drupal.org and most of it is for the better. If reading isn't your thing, Drupal users don't have to wait for the movie to come out since it is now available at Lullabot. Lullabot is providing both audiocasts and videocasts on a number of Drupal topics. The Lullabot video for managing menus and links with Drupal is very well done.
Last but not least, if you have questions about content management systems and how they can help you build a Website; please consider joining in on the discussions at our sister site, the WebCMS Forum. While most people think of a Web content management system as only Web Portals, the forum also considers software that manages blogs, forums, shopping carts, and photo-galleries to also be variations of a CMS. WebCMS Forum is still a new site, but it already has had a promising start with a number of users of different CMS applications coming together to share their ideas and learning from others. I already find myself learning a lot and like to see it when those from Drupal, Mambo, Joomla, e107, SMF, phpBB, Wordpress, osCommerce, and others express their thoughts and ideas on their own favorite CMS. I you don't mind me saying it, I hope you like that forum!
---
About this CMS Enthusiast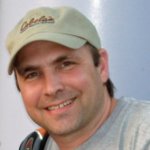 Bryan Ruby is the owner and editor for CMS Report. He founded CMSReport.com in 2006 on the belief that information technologists, website owners, and web developers desired visiting sites where they could learn about content management systems without the sales pitch. Besides this site, you can follow Bryan at Google+ and Twitter.