Movable Type 5.2 takes it to the next level
Website Publishing Platform Raises the Bar on Your Web Experience
New York, N.Y. – September 26th, 2012 – Movable Type, a world leading online publishing platform, released the most advanced version of their software today, Movable Type 5.2. Movable Type has been a leader in the blogging and web content manage industry since their launch in 2001.
Movable Type 5.2 is developed to build upon and continue the evolution of content management and online publishing, taking it to the next level. The software excels at meeting the website content management needs of growing organizations, provides excellent scalability and proven security. Movable Type also serves as a social media platform that enables businesses to create community-driven websites that encourages interaction with and helps brands engage their audiences.
"I am very excited to release Movable Type 5.2. The new advanced features and support for the latest industry technologies, will give our customers and community what they have been asking for" said Nobuhiro Seki, President and CEO at Six Apart.
The new features and improvements in Movable Type 5.2 make it one of the easiest and most powerful ways for individuals and businesses to build their online presence, and scale those initiatives as their business grows.
New Features Include:
New Rich Text Editor – making it easier for everyone to contribute and manage content.
New Security Features – to instill confidence in your online web presence
New Added Support for - PSGI and Nginx followed by VM images and new Windows Platform (Azure).
Movable Type 5.2 is available for purchase on www.MovableType.com.
About Six Apart:
Based in Tokyo, Japan, Six Apart, Ltd. is at the forefront of online publishing and social engagement. Six Apart was formed in 2001 as one of the first blog solution provider in the US, and has changed the way millions of individuals, organizations, and corporations connect and communicate across the world. In January 2011, Infocom, a Japanese IT company listed on the Tokyo Stock Exchange, wholly acquired Six Apart. For more information on Six Apart Ltd., visit the corporate web site at http://www.sixapart.com or for more information on Infocom visit http://www.infocom.co.jp/english/aboutus/group/index.html.
Back to top
---
About this CMS Enthusiast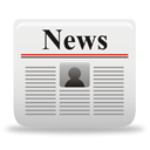 CMS Report's mission is to bring CMS enthusiasts like yourself together while informing readers of the latest happenings in the world of content management systems. Through the CMS Report avatar we provide CMS related news via aggregated news feeds as well as submitted links to CMS related articles suggested by our readers.