5 Signs You're Paying Too Much for Your Data
Businesses have seen the value of data for years. Thus, businesses have collected survey, transaction and marketing data all with the hope that by analysing it they can improve their business processes and become more profitable. The problem is that some companies end up paying more than the data is actually worth, due to poor business practices or relying on a data warehouse that simply can't keep up with today's influx of data. For business leaders who find the following five signs familiar, it may be time to switch to big data as a service, such as Qubole, to get the most out of the data they collect and the money they spend.
1. Data is Frequently Old or Thrown Out
The typical enterprise data warehouse requires an 18-month process of identifying data sources, selecting business questions and mapping and architecting the collection and analysis process. While some businesses may be able to simplify and speed up this process, many others never seem to be able to finish it. This results in a nice compilation of year-old data. Does spending all of that money compiling a project and storing the data sound worth it for data that is old and perhaps no longer applicable?
In addition, as businesses gather more and more multi-structured data, business leaders with a traditional database are forced to guess which data will be the most useful, so it can be collected and re-formatted for storage. This means potentially useful data is tossed out because business leaders weren't able to foresee its usefulness. Big data as a service overcomes both of these problems as it can collect all of the data, no matter the form, and make it quickly accessible for the analysis process.
2. Storage and Infrastructure are the Biggest Expenses
There's no question that creating a data warehouse is expensive. The biggest upfront expenses are the consulting and development costs, such as data modeling, design and data population costs. However, once the warehouse has been created, this expense quickly diminishes to just cover routine maintenance procedures. The cost of software and licenses are also a major expense at first, but over the next ten years, the expense that can grow insurmountably is the cost of storage and infrastructure.
The data management infrastructure grows increasingly complex as the amount of data increases, and businesses seeking to gain insights out of them causing the price tag to go up. As a result, organizations start to only collect aggregate data to help stem the cost, but this means the details and valuable insights of the data are lost. Big data services, on the other hand, can collect and store huge data sets for a reasonable price without the need to pick and choose what is most important.
3. It's Not Being Used
There are many reasons data ends up sitting in a data warehouse eating up resources, without being used for its purpose: gathering valuable business insights. Some companies fail to implement programs to analyse the data regularly. Some find that the data collected is too old to be of use. Some have a culture of relying on intuition rather than data. Whatever the reason, if data is not being used, it means one of the business's biggest expenses does nothing to contribute to the profitability of the company. That's a problem.
4. Queries are Too Slow
Let's imagine for a minute that a business has a well maintained data warehouse in place, as well as a fairly successful analytical process, but now, thanks to social media and ecommerce, simply doesn't have the capacity to run the size or amount of queries that are needed in order to move the company forward. With data volume growing at a phenomenal rate, is it worth it to invest in new hardware that will soon also get maxed out? The switch to a cloud database would be much more logical at this point as the cloud is more affordable to scale quickly than a traditional database would be.
5. You Can't Run Complex Queries
Similar to not having enough space to run large queries is the inability to launch complex ones. If your data warehouse is unable to keep up with the complicated data questions required by a modern business, it is high-time to look at something else. Otherwise, that data is just a sunk expense that won't yield the insights that you really need.
The fact that big data and the cloud became accessible to businesses at approximately the same time, gives a huge advantage to those small companies that can't afford the upfront costs, let alone the storage of huge data sets, as well as large companies that find their warehouse getting too large and slow to maintain. As business leaders start to evaluate the true cost of their data, it will become even more apparent just how valuable these resources will be.
---
About this CMS Enthusiast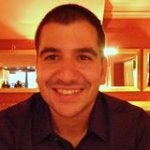 Gil Allouche is the Vice President of Marketing at Qubole. Most recently Sr. Director of Marketing for Karmasphere, a leading Big Data Analytics company offering SQL access to Apache Hadoop, where he managed all marketing functions, Gil brings a keen understanding of the Big Data target market and its technologies and buyers. Prior to Karmasphere, Gil was a product marketing manager and general manager for the TIBCO Silver Spotfire SaaS offering where he developed and executed go-to-market plans that increased growth by 600 percent in just 18 months. Gil also co-founded 1Yell, a social media ad network company. Gil began his marketing career as a product strategist at SAP while earning his MBA at Babson College and is a former software engineer.