7 Warning Signs You're Analyzing Your Data Wrong
It doesn't matter how much data you can store or process if your analysis isn't yielding valuable business insights. Yet it seems many businesses tend to put all of their time and resources into storing and maintaining their data rather than improving their analysis process. These are seven warning signs that you may have fallen into the data collection trap and are not gaining the insights that you need and want.
1. Lack of Data Quality Analysis
If the data you have is incorrect, incomplete or formatted badly, your data analysis is going to be incorrect. According to a survey by Harris Interactive, 75 percent of "Information Workers" said they had made bad decisions due to incorrect or incomplete data. Common reasons for this include pages that aren't tagged, campaigns that aren't tracked consistently, key onsite behaviors that aren't being tracked and open field texts that allow varying answers for the same category type. Failure to prevent bad data and fix bad data that gets through may not always affect your analysis, but it's a huge gamble to make and one you will regret eventually.
2. Justifying Current Practices
Rather than Seeking New Insights Business leaders have to prove that their efforts are effective and positively contributing to the company, so many sort through old data to look for "evidence" that their work has been a success. This kind of analysis doesn't yield valuable business insights because it doesn't show how to improve or change any processes that the company is already using. This problem also tends to occur when analysts are not informed of or understand the business problem needing to be solved. Data can be analysed and placed into graphs all day, but unless there is a real business question being asked, the analysis is pointless.
3. Analysis Requirements are Determined by Low Level Employees
In order for business analysis to be successful, the business requirements need to be defined by senior executives. Unfortunately, this assignment is often relegated to low-level employees who don't have the information or experience to make this decision effectively. This generally leads to analyses that are focused on improving current processes based off of the problems low level employees see. These problems are rarely the questions that need to be answered to change direction and move the company forward.
4. Employees Lack Analytical Skills
Many businesses have started to look into big data analysis as their next business solution. While Hadoop and big data have a huge potential to give companies new insights, failure to train employees in the skills they need to complete the analysis effectively essentially makes the data worthless. To be effective, employees will need to be familiar with scientific experimentation as well as mathematical reasoning all while continuing to see the big picture of what the data is for. Some companies now offer big data as a service that makes exploring and analyzing data much more simple.
5. Lack of Key Metric Definitions
It seems that running an analysis of how many business leads a form on the website creates should be relatively easy, but it turns out how to measure this can be vague, and the answer will vary depending on who you ask. Some may say it is when a customer submits the form. Others will say it's only when they are qualified. Make sure every metric used has a clear definition. Otherwise comparing last quarter's metrics to this quarter's will be like comparing apples to oranges.
6. No Test for Causation
There are a lot of events that correlate in the summer time: more drowning incidents, higher ice cream sales and families spending more hours on the road. However, none of of these events are the cause of any of the other events. This seems fairly obvious, but when it comes to business analysis, it can be difficult to determine if a relationship is caused by causation or if they just happen to correlate. Was the dip in sales due to the release of a new product or because a competitor is having a huge sale? Failing to step back and ensure that there truly is causation can lead to many poor business decisions.
7. Focus on Substance not Process
In business analysis, companies rarely have all of the pieces. On top of that, they generally don't know which pieces may be missing or which pieces are irrelevant to the business question. Due to this, following a methodological process to analyse data rather than conducting analysis in order to generate a result that you are looking for will be much more accurate in the end.
Getting business analysis right is tricky, and one misstep with the data and the analysis can mislead business leaders. However, watching for these warning signs can help you to get back on the right path, so you can start gaining from business insights.
---
About this CMS Enthusiast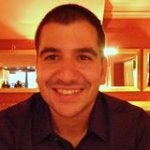 Gil Allouche is the Vice President of Marketing at Qubole. Most recently Sr. Director of Marketing for Karmasphere, a leading Big Data Analytics company offering SQL access to Apache Hadoop, where he managed all marketing functions, Gil brings a keen understanding of the Big Data target market and its technologies and buyers. Prior to Karmasphere, Gil was a product marketing manager and general manager for the TIBCO Silver Spotfire SaaS offering where he developed and executed go-to-market plans that increased growth by 600 percent in just 18 months. Gil also co-founded 1Yell, a social media ad network company. Gil began his marketing career as a product strategist at SAP while earning his MBA at Babson College and is a former software engineer.