ABBYY Releases OCR Application for Microsoft Windows 8 Touch Interface
ABBYY FineReader Touch Offers Simple Way of Converting and Sharing Documents and Texts
Theale, UK (November 20, 2012) — ABBYY, a leading provider of document recognition, data capture and linguistic technologies and services, today announced the release of FineReader® Touch, an innovative optical character recognition (OCR) application designed specifically for the new touch-centric user interface of Microsoft® Windows® 8. ABBYY FineReader Touch provides text recognition and document conversion via the ABBYY cloud OCR service, enabling users to easily convert scans of documents into text formats such as Microsoft Word, TXT, and more. ABBYY FineReader Touch is available for download at the Windows Store, and is one of the first OCR applications supporting the new operating system and its newly-designed interface for touch-sensing devices.
With the official release of Windows 8, ABBYY FineReader Touch is compatible with all devices running the new operating system from Microsoft. Users can easily export recognized images of documents to cloud storage systems such as Dropbox®, Evernote®, Google Drive™ and Microsoft SkyDrive™, or store the resulting documents on the local hard drive of their tablet or computer.
ABBYY FineReader Touch is a valuable assistant for business professionals who need to digitize or save their documents in suitable formats, or students and scholars when preparing reports and research papers. Integrated withABBYY FineReader Online, a cloud-based OCR service, the application supports text recognition in 42 languages including multilingual documents. With its ability to accurately re-create formatting attributes (e.g. headings, bulleted and numbered lists, columns, tables and images) and the layout of documents, it allows users to accurately process a variety of document types.
"Simplicity and user convenience were our main focus when developing this application. As a result, the product is endowed with all advantages of a cloud service. It doesn't take many of computer resources since all major processing takes place on Microsoft Windows Azure®," said Sergey Popov, director of FineReader Products Department at ABBYY.
"We believe that users of Windows devices all over the world will benefit from the new cloud-based OCR application developed by our strategic partner," commented Mikhail Chernomordikov, Evangelism Unit Lead at Microsoft Russia. "The new Windows interface, for which ABBYY FineReader Touch has been specifically developed, ensures easy and convenient work with documents. The Windows Azure platform provides easy access to documents and fast and powerful processing capabilities."
ABBYY FineReader Touch can be downloaded from the Windows Store and installed free of charge. The application offers a "pay as you go" pricing scheme allowing users to save money paying only for the actual number of pages processed. Each registered user receives a bonus of 20 pages for free conversion.
Back to top
---
Submitted By
RealWire
|
November 20, 2012
About this CMS Enthusiast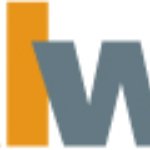 RealWire (http://www.realwire.com/) is an award-winning online press release distribution service with over 10 years of expertise and is first choice for many of the UK's top digital PR and internet marketing professionals. RealWire's service can increase your story's coverage and improve your SEO results. RealWire has been the UK's leading innovator in press release distribution introducing a Social Media News Release option in 2007 and its patent pending targeting system, PRFilter, in 2010.