Actian Vectorwise Chosen by Leading Internet and Social Media Companies to Capitalize on Big Data
Record-breaking Database Continues to Power the World's Data-centric Businesses as the Platform of Choice for edo℠, EnvoiMoinsCher.com and FriendScout24
New York, NY - October 25, 2012 - Actian Corporation today announced that Vectorwise, the company's record-breaking analytic database, has been selected by edo℠, EnvoiMoinsCher.com, and FriendScout 24. Announced at this year's Strata Conference + Hadoop World in New York City, these companies will harness the speed and agility of Vectorwise to analyze their big data to understand customer behaviours, deliver high-performance customer service and power customers' self-service analytics over the Internet.
"With the announcement of our company's recent customer wins, we see how Vectorwise continues to support data-centric businesses. Our analytic database allows Internet and social media companies to make tremendous progress in driving operational efficiencies and to capitalize on business growth," said Actian CEO Steve Shine.
As data continues to evolve and impact how the world lives, works and plays, Actian works with customers from across the business spectrum, bringing Vectorwise's blazingly fast speed and affordability to companies of all sizes. And while most other high-performance analytic database offerings are tied to expensive hardware platforms, CIOs and CTOs repeatedly turn to Vectorwise for faster query performance at a fraction of the hardware cost of other leading solutions.
Vectorwise is powering analytics for the following new customers:
edo℠ - the leader in personalized card linked offers is using Vectorwise to optimize offer delivery and continually drive new insights to their advertising and financial institution partners.

EnvoiMoinsCher.com - France's first online shipping quote provider and comparison site is using Vectorwise to compare multiple offerings in order to provide end-users with the best quotes in real-time.

FriendScout24 - Germany's number 1 partner portal is using Vectorwise as an analytical database for its company-wide business intelligence system.
"We wanted to find an analytics solution that complemented our investment in Hadoop, and gave our data scientists fast answer to tough business questions," said Jeff Sippel, CTO at edo. "Vectorwise fit the bill with an affordable price tag."
Vectorwise is one of the most significant database technology innovations in recent years and meets broad business demands to analyze the exploding volumes of big data. Vectorwise is one of the best technologies to perform ultra fast interactive and highly concurrent queries against large volumes of data like Hadoop. Several customers are using Vectorwise for Hadoop analysis today and they are looking forward to the Vectorwise Hadoop Connector expected for release in January 2013 to further streamline their Hadoop analysis needs. The database's unprecedented optimization of the query engine for x86 hardware is disrupting the analytic database market while offering outstanding performance in customer service latency for Internet-based business service offerings.
"Vectorwise is like the oxygen that these innovative new companies and business services need to flourish," said Actian CEO Steve Shine.
Since its launch in June 2010, Vectorwise has made tremendous progress in helping businesses gain new insights and drive operational efficiencies, while boasting dozens of Internet and social media businesses, including Badoo, Inferenda, IsCool, Medical Data Vision, Nasza Klasa, Softwear.nl, and Unruly Media.
To learn more, please visit the Actian website at: http://www.actian.com/vectorwise
Back to top
---
About this CMS Enthusiast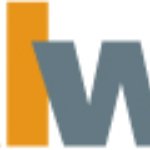 RealWire (http://www.realwire.com/) is an award-winning online press release distribution service with over 10 years of expertise and is first choice for many of the UK's top digital PR and internet marketing professionals. RealWire's service can increase your story's coverage and improve your SEO results. RealWire has been the UK's leading innovator in press release distribution introducing a Social Media News Release option in 2007 and its patent pending targeting system, PRFilter, in 2010.