Actian Vectorwise Speeds Up the Large Data Warehouse And Creates Opportunity For Big Data Business Innovation
Vectorwise Scalability Opens New Doors on Making Money From Big Data
Redwood City, CA - November 14, 2012 - Actian Corporation, a leader in real-time information management and author of the record-breaking Vectorwise analytic database, today announced a new database choice for large data warehouse customers. Vectorwise introduces large data warehouse scalability and positions itself as an ideal platform for building big data applications. "Gartner believes big data will drive $232 Billon in IT spending through 2016,"* says Merv Adrian, Gartner Research VP.
Until now, large data warehouses have been dominated by RDBMS vendors with dated architectures and comparatively expensive hardware costs. Now, Vectorwise scalability provides customers with better choices and the ability to lower the high costs associated with big data warehousing.
"Other large-scale data warehouse solutions are expensive, slow and inflexible," said Steve Shine, CEO of Actian Corporation. "When you extend Vectorwise's raw performance across multiple nodes, you have a powerful big data machine that can help customers to extract real business value and profits from their business information."
The Vectorwise analytic database delivers record-breaking performance while optimizing for the x86 chip architecture on commodity hardware. With this disruptive combination of high-performance and affordability, data-centric companies such as Badoo and edo are profitably tackling big data by more effectively targeting advertising to customers and building completely new business models such as credit-card linked marketing offers.
Vectorwise will use a unique architectural approach to database scale-out based on virtualization by tightly integrating with ScaleMP's vSMP Foundation. Actian has signed an OEM agreement with ScaleMP.
"Vectorwise uniquely takes advantage of the ScaleMP offering that allows for optimization of a standard operating system and the standard x86 chip architecture,' said Shai Fultheim, CEO of ScaleMP. "By implementing Actian's record-breaking analytic database, companies and enterprises of all sizes are given fast, affordable and manageable tools to quickly access and analyze their big data."
To learn more about Actian Vectorwise please visit: www.actian.com/vectorwise
*Gartner, Inc., Big Data Rapid Changes in Infrastructure and $232 Billion in IT Spending Through 2016, Mark A. Beyer, Merv Adrian, et al, October 12, 2012.
Back to top
---
Submitted By
RealWire
|
November 14, 2012
About this CMS Enthusiast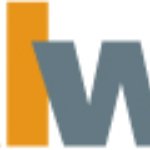 RealWire (http://www.realwire.com/) is an award-winning online press release distribution service with over 10 years of expertise and is first choice for many of the UK's top digital PR and internet marketing professionals. RealWire's service can increase your story's coverage and improve your SEO results. RealWire has been the UK's leading innovator in press release distribution introducing a Social Media News Release option in 2007 and its patent pending targeting system, PRFilter, in 2010.