Augmenting Hadoop for Enterprise Environments
Recently the Strata + Hadoop World conference was held at New York. This aimed to explore the changes brought to technology and business by big data, data science, and pervasive computing. Strata joined hands this year with Hadoop World and this was largest gathering of the Apache Hadoop community. So what brings all these key decision makers around the world come together under one roof?
The answer lies in the very "enterprise-ification" of Hadoop that's creating waves. Though Hadoop has produced a lot of noise in last few years, the technology still remains to be unveiled completely. This technology possesses a huge potential of big data that drives business strategies. Decision makers and users can collect, scrutinize, and use that data to influence the finance, media, and government industries. System integrators, vendors and Hadoop consultants are incorporating this technology with business intelligence, business analytics to augment Hadoop in enterprise environments.
Wondering how Hadoop came around? With growing internet users, data has been exploding. Our last generation systems got very slow when processing this volume of information. While size of incoming data was booming, businesses lacked adequate technology to process and take the advantage of it. Organizations are turning to Hadoop for data storing, processing & analyzing. Systems can now process clusters of data paralelly to generate meaningful data to be used at decision-maker level.
Information uploaded to Hadoop system, is split for processing and sent across to different servers. These processed bits of data are like jigsaw puzzle pieces which when taken together completes the whole puzzle and acts as a guideline for strategy formulation.
Looking at the current scenario, Hadoop skills are in demand. For large-scale deployments, Hadoop skills are in short supply. An organization's journey into this ecosystem has to be carefully and cautiously planned. Vendors providing Hadoop consulting services can help bridge the gap by combining consulting, software development and training services. This is the right time to start riding this BIG Data wave. Join the wagon with Hadoop!
Back to top
---
About this CMS Enthusiast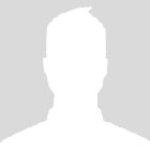 Working in IT industry for over 6 years in marketing areas has given me exposure on various Technology trends. Currently, I am associated with Open Source based solution provider.