Automic Unveils Business Process Accelerator for SAP to Drive 100x Performance
5th December, 2013 - Automic, the world's most proven and comprehensive platform in business automation, today launched Automic's Business Process Accelerator for SAP (BPACC) to help customers unleash the full potential of SAP investments by making them 100x faster.
For most organisations, the expensive hardware that runs SAP systems rarely nudges above 45 per cent utilization. Even during peak processing periods business processes are only performing at half the pace that they could be.
The bottlenecks created by SAP programs when processing large data volumes creates queues that slow the business down causing delays, interruptions and missed deadlines.
With Automic's BPACC, SAP programs and transactions will run at a fraction of the time and with no additional hardware ensuring no supply chain, financial close, payroll or retail process errors. As large data is broken into manageable chunks the memory issues are removed and delays to the business made a thing of the past.
Craig Beddis, CMO at Automic comments: "Global organisations are fed up with the waiting game. To stay relevant and succeed in this new world, businesses must adapt as quickly as possible to stay competitive. With BPACC, our customers are getting the most from their SAP investments and their system is finally firing on all cylinders."
"The best way to describe what we do is to imagine filling an hourglass with sand. You turn the hourglass over and wait for one hour for the last few grains of sand to flow from the top to the bottom. That's how SAP systems work. Now imagine putting the same amount of sand into four hourglasses. This time, the same amount of sand takes just 15 minutes to finish flowing from top to bottom. Across 10 hourglasses or even 100 hourglasses it would take just seconds. That's how this works."
With BPACC, business processes run faster and smarter without the need for additional hardware. In fact, they can run anywhere between 10-100x faster reducing run times from 10 hours to just 15 minutes.
---
Submitted By
RealWire
|
December 05, 2013
About this CMS Enthusiast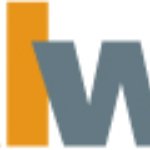 RealWire (http://www.realwire.com/) is an award-winning online press release distribution service with over 10 years of expertise and is first choice for many of the UK's top digital PR and internet marketing professionals. RealWire's service can increase your story's coverage and improve your SEO results. RealWire has been the UK's leading innovator in press release distribution introducing a Social Media News Release option in 2007 and its patent pending targeting system, PRFilter, in 2010.