Building and Managing Online Communities For Any Device Made Fast and Simple with Evoq Social
Latest version of DNN's award-winning social marketing solution, Evoq Social, is responsive and mobile-ready for smartphones, tablet and laptops.
SAN MATEO, Calif., Dec. 18, 2013 – DNN, whose award-winning web content management system (CMS) powers hundreds of thousands of websites around the world, today released the latest version of Evoq Social, an online community solution that fosters and enhances conversations with customers, employees, partners and prospects. The new version ships with responsive web design, which enables online communities powered by Evoq Social to automatically become mobile-ready. The elements of a page adapt and scale dynamically based on the dimensions of the viewing device, whether it is a smartphone, tablet or desktop.
Evoq Social incorporates a broad range of best-in-class social community capabilities including true extensibility and an intuitive and consistent management user interface. The platform gives users the ability to seamlessly integrate communities into corporate websites, instead of driving customers to a third-party social site – enabling organizations to monitor and shape the customer conversation. Thriving user communities have been proven to help reduce support costs, drive product innovation and increase sales and brand awareness.
"With Evoq Social, we're making it easier for our customers to create communities that span the range of devices their community members use," said Will Morgenweck, vice president, product management, DNN. "By eliminating the need for extra steps to optimize a community across varied devices, we are able to save our customers both time and money. This capability gives community managers and site designers the ability to know that their communities' look and feel will be consistent to their customers across all platforms instantly and effectively."
In addition, each module in Evoq Social now ships with responsive design. This ensures a mobile-ready experience across all areas of an Evoq Social online community.
Additional features in Evoq Social include:
New editing capabilities, which support HTML mark-up and image upload in Answers, Discussions, Ideas and related features
Streamlined notifications area, which includes direct links to all content
Enhanced user experience in the Answers and Wiki features
Performance enhancements related to database query optimization and reduced page sizes
DNN has a strong expertise in communities. Membership in its own community comes from more than 30 countries around the world and nearly 63 percent are deemed very active. In addition, more than 8,000 new members sign up per month.
For more information on Evoq Social, please visit the DNN website: http://www.dnnsoftware.com/Solutions/Evoq-Social-Online-Community-Management
About DNN
DNN provides a suite of solutions that make designing, building and managing feature-rich sites and communities fast, easy and cost-effective. The DNN Platform CMS is the foundation for over 800,000 websites worldwide and powers Evoq Content. Evoq Social, our newest solution, enables businesses to create immersive, interactive communities. Thousands of organizations like Bank of America, Aetna, True Value Hardware, Whirlpool, the National Football League (NFL), the US Department of Defense (DoD) and Sports Direct have leveraged DNN to deploy highly engaging business-critical websites. Our rapid growth in product sales and deployments resulted in DNN being named one of the fastest growing private companies in America by Inc. Magazine in 2011 and 2012.
---
About this CMS Enthusiast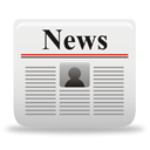 CMS Report's mission is to bring CMS enthusiasts like yourself together while informing readers of the latest happenings in the world of content management systems. Through the CMS Report avatar we provide CMS related news via aggregated news feeds as well as submitted links to CMS related articles suggested by our readers.