Case Study: Maximizer CRM helps South African company The Recruiters Network launch its streamlined new business
BRACKNELL, UK – Customer Relationship Management specialist Maximizer Software has unveiled a new case study outlining how South African recruitment company The Recruiters Network (TRN) used its CRM platform to launch its new high-end consultancy.
Working alongside Camsoft Solutions, Maximizer's South African Certified Solutions Partner, The Recruitment Network implemented Maximizer CRM to meet its complex business needs. In addition to candidate registration functions, the system provides sales opportunity management, Outlook integration, scheduling and reporting features. Four months after the initial installation, TRN upgraded to Maximizer CRM 12 to benefit from its LinkedIn® integration, an obvious advantage in the recruitment industry.
TRN was launched in February 2012 by Amanda Dreyer and Megan Davids as a unique, high-level recruitment consultancy targeting the financial sector. With over 20 years' experience in the industry between them, Dreyer and Davids were looking for a system which could handle the multiple choice requirements needed by TRN, including effective contact and document management and improved searchability. Maximizer more than fitted the bill, with the added benefit of its mobile capability, which enables users to access critical data both from the office and on the road.
Amanda Dreyer, Managing Director, says: "From a data capturing perspective and through the use of automation, we have seen a reduction in errors which has led to better data quality and faster, more accurate search results. This is important in the South African recruitment industry which is a saturated, cut-throat market. It's a case of the fastest finger first in recruitment and Maximizer helps us find and put forward quality candidates to clients before the competition does."
Looking to the future, TRN plans to launch a monthly email marketing campaign, consisting of its top candidates, and to send personalised emails to candidates informing them of the latest available opportunities. Maximizer's automation and merge fields will allow TRN to integrate the necessary data and pull candidate details directly from the system.
Dreyer concludes: "We look forward to continuing a prosperous partnership with Maximizer Software and Camsoft Solutions to support the growth of TRN in a very competitive climate and evolve with our needs. It is true to say, our logo is 'Working for you' but 'Maximizer works for us!"
To download the full case study, go to www.max.co.uk or follow this link:http://www.max.co.uk/pdf/casestudy/Recruiters%20Network.pdf
Back to top
---
About this CMS Enthusiast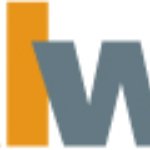 RealWire (http://www.realwire.com/) is an award-winning online press release distribution service with over 10 years of expertise and is first choice for many of the UK's top digital PR and internet marketing professionals. RealWire's service can increase your story's coverage and improve your SEO results. RealWire has been the UK's leading innovator in press release distribution introducing a Social Media News Release option in 2007 and its patent pending targeting system, PRFilter, in 2010.