Centrix Software Tells Companies: 'It's Not too Late to Migrate' from XP
Centrix Software, a workspace management expert, has just completed analysis of its three million customer desktops and found that the timescales – and costs - for migration from Windows XP can be dramatically reduced.
Despite the news that Windows XP Support for Anti-Malware protection has been extended by Microsoft until July 2015, all other deadlines remain unchanged. The Anti-Malware protection will just improve security and doesn't affect the supportability of Windows XP for other products. It certainly won't tackle malicious code designed to specifically target files in the operating system itself.
It's only two months from tomorrow that all support for Windows XP will end, yet almost 30 per cent of all desktops are still using this 13 year old operating system. Many enterprises now think they aren't going to have migrated off Windows XP in time – and some IT managers in well-known UK institutions have even told the company it will be just like the Year 2000 problem when they spent millions on fixing an issue that didn't turn out to be nearly as bad as forecast. So they aren't going to bother migrating at all or are putting their plans on hold. Maybe it will, but does anyone really want to risk that?
Centrix Software warns against complacency, with the clock ticking fast, Microsoft won't keep extending malware support and only a small part of the aging system will be protected past the 8th April. With a typical migration process including; data gathering, checking application compatibility, identifying users/devices to migrate and rationalizing, packaging and migrating apps - projects tend to be lengthy and complex. In addition, there are only 2 months left until support ends and only 17 months until the operating system is completely unprotected.
So why postpone the inevitable and face risks, issues, additional costs and a panic come April 2014 when organizations can massively simplify the hurdles associated with migrating. Analysis of application redundancy and incompatibility can significantly reduce the burden and cost involved in typical corporate migration projects. Centrix Software's research at various private and public global organizations has revealed the following statistics:
The rationalizing, packaging and migrating of apps is the largest, most time-consuming, most expensive and most difficult part to predict of any migration project - taking up 33 per cent of project time By understanding the usage of every app by every user, the costs of packaging, remediating & migrating apps can be cut by up to 50 per cent and eight to nine months cut from a typical 12 month project Furthermore;
Up to 80 per cent (four out of five) of application instances available to employees are never used Up to 95 per cent of apps incompatible with Windows 7 are never used According to Gartner it costs $1,470 to migrate a typical user from Windows XP; with custom app remediation costing anything from $50,960 to more than $200,000 for just one app. The cost of an average Windows XP migration project can be cut by 15-20%, equating to a minimum £100 per user saving Lisa Hammond, CEO at Centrix Software commented, "We've worked with various government bodies, Financial institutions and multi-national organizations on their migration projects and found that as many as 95 per cent of the installed apps weren't even being used. One Centrix Software customer undertaking a Windows XP migration project had 7,000 apps installed, however, only 1,500 of these were being used. Migrating just the used apps reduced the estimated project costs from £10.5 million, to between £600,000 and £2.25 million."
She continued, "By making use of application usage analytics organizations could still be fully migrated before the April 8th deadline; as long as they make application usage analytics their number one priority for all migration projects. Then achieving the Windows XP 'end of life' deadline shouldn't be a problem."
Back to top
---
Submitted By
RealWire
|
February 08, 2014
About this CMS Enthusiast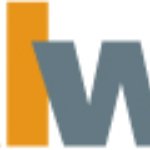 RealWire (http://www.realwire.com/) is an award-winning online press release distribution service with over 10 years of expertise and is first choice for many of the UK's top digital PR and internet marketing professionals. RealWire's service can increase your story's coverage and improve your SEO results. RealWire has been the UK's leading innovator in press release distribution introducing a Social Media News Release option in 2007 and its patent pending targeting system, PRFilter, in 2010.