CIGNEX Datamatics Recognized as a Dedicated Open Source System Integrator
CIGNEX Datamatics, the leading provider of enterprise open source solutions since 2000, announced today that it has been recognized as one of the dedicated Open Source System Integrators (SI) in the new ecosystem of technology providers focused on OSS in a Gartner report entitled "Open-Source Software Adoption Becoming Mainstream in India".
The report highlights that CIOs and IT leaders are compelled to look at Open Source Software (OSS) alternatives as concerns around security, performance and technical support are increasingly addressed. It also says that as OSS usage leads to increased profits and reduced TCO, the majority of organizations in India will increase their OSS investments, and SIs and providers will be forced to respond to this trend. Moreover, Growing OSS usage is resulting in a new ecosystem of SIs and providers dedicated to supporting Open Source implementations, and they are competing directly with incumbent providers
"Maturity of Open Source is strongly influencing business outcomes as OSS is less expensive, more flexible, and easier to manage than alternatives offered by proprietary technologies. Apart from reducing the Total Cost of Ownership, Open Source solutions provide better control, technology standardization, increased operational efficiency, innovation and reduced business risk," said Paul Anthony, CEO – CIGNEX Datamatics. "With over 400 OSS implementations across leading Enterprises globally, Gartner's recognition of CIGNEX Datamatics bears testimony to our commitment of providing our clients with Open Source solutions that address their key challenges".
CIGNEX Datamatics (subsidiary of Datamatics Global Services Ltd.) is the global leader in Open Source enterprise solutions - Portals, Content and Big Data Analytics. Since 2000, CIGNEX Datamatics has focused on Making Open Source WorkTM for the enterprise using industry-standard open platforms and integrating with existing systems to improve client's profitability. CIGNEX Datamatics is headquartered in Santa Clara, USA, and has offices in Michigan, Massachusetts, New Jersey, United Kingdom, Germany, Switzerland, Bosnia, India, Singapore and Australia.
---
About this CMS Enthusiast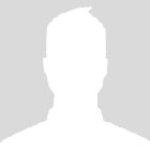 Working in IT industry for over 6 years in marketing areas has given me exposure on various Technology trends. Currently, I am associated with Open Source based solution provider.