Cloud Computing 101: A Small Business Guide
Should small business owners be jumping into the realm of cloud computing? More than likely your small business can benefit from one or more of the cloud services. Cloud computing provides the resources and flexibility small business owners need to build a business and compete in a highly competitive market. Still, jumping in without thinking strategically about the steps your business will take could lead to wasted resources, so read on for the basics you need to know.
First, understand that there are different types of cloud services. Infrastructure as a Service is the most basic type, in which the service provides the hardware, but you provide everything else. This would be ideal for a small business that wants to stick to its own operating system. Platform as a System supplies the hardware and the operational system, ideal for businesses creating and testing their own applications. Finally, Software as a Service provides ready-to-use, web hosted applications. This last service is the most comprehensive and basically takes care of all of the IT work for you, perfect for non-tech companies that simply need access to tools, not to create their own.
As a word of caution, cloud service providers have not been standardized when it comes to structure or security. As such, it would be wise to avoid a vendor that uses a set up dramatically different from other services as it would make it difficult to ever leave the vendor. In addition, look into the security level of the vendor, such as whether they have a firewall or encrypt the data. Keep in mind as well that some vendors will be able to offer much better security measures than a small business has the resources to employ itself.
What can cloud computing offer a small business?
1. A System that Grows with You
A small business wants to grow, but all too often that growth is hindered by the lack of technological resources. Systems may become overloaded as orders start piling in faster than you can upgrade the system. This leads to downtime, system failures and lost revenue. The cloud offers a solution to this problem by automatically growing as more data space is needed and then scaling back during low periods. Since many service providers charge on an as-used basis, this also means you're saving money by only paying for storage when it will be used.
2. Avoid Long-Term Maintenance Costs
Thinking long-term, IT maintenance is one of the biggest costs on money and time. A cloud provider can eliminate or at least limit this cost, as the provider takes care of any maintenance needed on its cloud servers.
3. Access Advanced Analytics
By now you've probably heard of big data and the unique business insights it can render, but the hardware and expertise required to use Hadoop is outside the budget of most small businesses. Big Data as a Service addresses this issue by providing access to big data analytics on a per use basis, no data scientist required.
4. Focus Investments on Growing Your Business
A huge benefit to small business owners is that the cloud allows them to focus their time and money on building a business, rather than spending money on purchasing hardware, developing applications and maintaining it all. A business owner can start business operations from day one with access to the same resources that larger businesses have.
5. Collaboration
One only has to think about the days before Google Docs to know that the cloud has dramatically improved collaboration with clients, employees and vendors across states and the globe. With the cloud, anyone associated with a business can access the applications they need to from wherever they are without all of the usual hassle.
No business is the same, and how one can benefit from the cloud will be different from the next business. Likewise, what a cloud provider can offer will also vary, so determine your own business strategy first and then find a provider that fits with that strategy.
---
About this CMS Enthusiast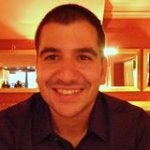 Gil Allouche is the Vice President of Marketing at Qubole. Most recently Sr. Director of Marketing for Karmasphere, a leading Big Data Analytics company offering SQL access to Apache Hadoop, where he managed all marketing functions, Gil brings a keen understanding of the Big Data target market and its technologies and buyers. Prior to Karmasphere, Gil was a product marketing manager and general manager for the TIBCO Silver Spotfire SaaS offering where he developed and executed go-to-market plans that increased growth by 600 percent in just 18 months. Gil also co-founded 1Yell, a social media ad network company. Gil began his marketing career as a product strategist at SAP while earning his MBA at Babson College and is a former software engineer.