CloudSigma's Membership to The Linux Foundation Reinforces its Position as a Customer-Centric Public Cloud Provider
Zurich, Switzerland – November 9, 2012 – CloudSigma, an international, customer-centric, pure-cloud Infrastructure as a Service (IaaS) provider, today announced that it has joined The Linux Foundation, a nonprofit organization dedicated to accelerating the growth of Linux. CloudSigma's membership to The Linux Foundation not only confirms the company's commitment to maintaining a flexible and user-centric cloud offering, but also as an open source technology supporter and Linux cloud IaaS provider.
With its open software layer, CloudSigma allows customers to easily install and run whatever software or operating system they want, including all variants of Linux, thereby setting the company apart from other IaaS providers that impose deployment restrictions. Furthermore, the membership puts CloudSigma at the forefront of the next generation of IaaS providers, making a transparent and open approach to cloud computing the norm. This, coupled with CloudSigma's unbundled resources, utility style pricing model prove CloudSigma's mission to offer seamless and flexible cloud deployment options with the best price/performance.
"According to recent research by IDC and The Linux Foundation, 94 percent of IT users believe that collaboration and a vibrant open source ecosystem are important for cloud adoption," said Robert Jenkins, CTO and co-founder, CloudSigma. "We agree open source not only encompasses cloud-specific technologies such as KVM but also more general infrastructure components like OpenFlow. With this in mind, we believe that open source is poised to be the future of cloud-based technologies, offering two critical characteristics of successful cloud computing: security and reliability."
Through CloudSigma's membership in The Linux Foundation, the company became part of a $10 billion R&D effort. Therefore, customers can look forward to advancements in offerings as CloudSigma continues to collaborate with open source peers, share technical expertise, offer open source 'best practices' and foster growth in the Linux community. For information about The Linux Foundation, please visit: http://www.linuxfoundation.org/
Back to top
---
Submitted By
RealWire
|
November 09, 2012
About this CMS Enthusiast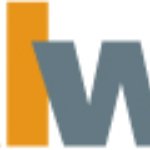 RealWire (http://www.realwire.com/) is an award-winning online press release distribution service with over 10 years of expertise and is first choice for many of the UK's top digital PR and internet marketing professionals. RealWire's service can increase your story's coverage and improve your SEO results. RealWire has been the UK's leading innovator in press release distribution introducing a Social Media News Release option in 2007 and its patent pending targeting system, PRFilter, in 2010.