Cognidox and Primilis launch Graphical Quality Management System (G-QMS)
Cambridge, UK – March 5, 2013: Cognidox Ltd and Primilis Ltd today announced a Graphical Quality Management System (G-QMS) to aid companies looking to achieve Quality certification. The collaboration has been documented as a case study available for free download from the CogniDox website (see link below).
One of the difficulties for companies in pursuit of Quality certification (such as ISO 9001 or ISO 13485) is documenting company business procedures in a way that is intuitive, easy for occasional users, and gets used by everyone in the organisation. Quality is a process and not a "badge", so user adoption and buy-in is a critical factor for success.
CogniDox is already a popular document management system (DMS) solution providing the document control procedures required by quality management standards. Using standard CogniDox features for HTML control, Primilis quickly implemented a QMS to capture business processes in an easy-to-understand, visual form with rich graphical content. They created a "website-within-a-website" to enable users to interactively view quality procedures in a browser and download editable documents where required.
All of the content is created with commonly-used tools (e.g. Microsoft Word, PowerPoint, and Visio), which avoids any additional training or specialist software.
"If you are a Quality Manager or Executive at a company considering a strategy for ISO 9001 then our case study is essential reading to help your business understand the possibilities for effective Quality Management Systems," said Tom Gaskell, Primilis Director. "Before you build a filing cabinet full of paper procedures or hire consultants for an expensive SharePoint intranet project, talk to us about an easy way of combining document management with a graphical QMS."
The case study is available in PDF format to download (no registration required) from:
http://www.cognidox.com/graphical-qms-case-study
Back to top
---
About this CMS Enthusiast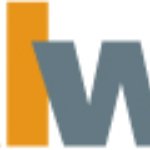 RealWire (http://www.realwire.com/) is an award-winning online press release distribution service with over 10 years of expertise and is first choice for many of the UK's top digital PR and internet marketing professionals. RealWire's service can increase your story's coverage and improve your SEO results. RealWire has been the UK's leading innovator in press release distribution introducing a Social Media News Release option in 2007 and its patent pending targeting system, PRFilter, in 2010.