Confirmit Announces 2014 ACE Award Winners
Achievement in Customer Excellence Awards recognize organizations with outstanding achievement in customer, employee and partner satisfaction
New York, NY: May 8, 2014 - Confirmit, the leading global solutions provider for Customer Experience, Employee Engagement and Market Research, announced the winners of the 2014 Confirmit ACE (Achievement in Customer Excellence) Awards. Established in 2005, the ACE Awards recognize Confirmit clients who demonstrate excellence in the rigorous application of feedback processes and outstanding performance as measured by those processes.
"Earning a Confirmit ACE Award is a distinct honor for organizations who conduct customer, employee and partner satisfaction programmes. They provide public recognition of the commitment that our clients demonstrate in listening to customers and driving positive change across their business," said Henning Hansen, President and CEO of Confirmit.
"We are proud to recognize this year's ACE Awards winners, all of whom have established outstanding programmes to measure feedback and act upon it to increase satisfaction, improve operational efficiencies, and enhance revenue growth. We are delighted to be the trusted partner of these innovative businesses," Hansen said.
43 organizations earned 2014 Confirmit ACE Awards. Confirmit will be presenting winners with their awards during a ceremony tonight at the Confirmit Community Conference 2014 in Orlando, Florida. Winning organizations include:
21st Century Insurance; Actuate; ADT Security Services; AIG Asia Pacific; American General Life Companies; ANSYS, Inc.; Asurion; Best Buy Co., Inc.; BNSF Railway; Canon USA, Inc.; Computacenter; CyberSource; Dell Software; Deltek; Digital Insight; Earthlink; Equinix, Inc.; First Vehicle Services; Harvard Business Publishing; Infor; ITV; Marketing Sciences; McKesson; Moore Medical; Newmarket International, Inc.; Philadelphia Insurance Companies; PODS Enterprises, Inc.; Roche Diagnostics Corporation; RONIN Corporation; SanDisk Corporation; Siemens Industry, Inc.; SimplexGrinnell; Stryker; Survey Sampling International with partner Epiphany RBC; Sysmex America, Inc.; The Hanover Insurance Group; The Toro Company; Travel Guard; Tyco Integrated Security; Vivint; Waters Corporation and Wind River.
Several of this year's winning companies have been recognized with an ACE Award multiple times since the programme's inception in 2005. Multi-year winners include:
Nine-time winner: CyberSource Eight-time winners: 21st Century Insurance; Newmarket International, Inc. Seven-time winners: Actuate; American General Life Companies; Deltek; Waters Corporation Six-time winners: Infor; SimplexGrinnell; Wind River Five-time winners: ADT Security Services; Canon USA, Inc.; Computacenter; Dell Software; Siemens Industry, Inc.; Travel Guard Four-time winners: Equinix, Inc.; McKesson; Roche Diagnostics Corporation
Back to top
---
About this CMS Enthusiast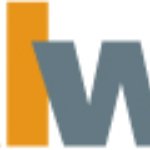 RealWire (http://www.realwire.com/) is an award-winning online press release distribution service with over 10 years of expertise and is first choice for many of the UK's top digital PR and internet marketing professionals. RealWire's service can increase your story's coverage and improve your SEO results. RealWire has been the UK's leading innovator in press release distribution introducing a Social Media News Release option in 2007 and its patent pending targeting system, PRFilter, in 2010.