Confirmit Arms Market Researchers with Automated Backchecking Capabilities
Innovative mobile backchecking boosts efficiency and improves research quality and accuracy
New York, US: 12th December 2013: Confirmit, the leading global solutions provider for Customer Experience, Employee Engagement and Market Research, has further enhanced its award winning mobile solution, SODA, with a backchecking feature. For the first time, researchers can verify data collected in the field via mobile devices using a desktop or mobile device, an app or a browser, making verification easier and faster than ever.
As successful Market Research hinges on the quality of the information collected, Market Researchers use quality checks to verify the accuracy of their fieldwork. With the introduction of its sophisticated backchecking capability, Confirmit has automated the traditionally cumbersome multi-step verification process for Market Research fieldwork, minimising the resources required to fact check each detail.
While the practice of backchecking is common, the industry lacks standardised terminology and automated processes. Confirmit's latest release provides an innovative framework to help agencies access best practices for quality assurance, while also supporting multiple workflows. For example, interviews can be assigned automatically, randomly or through custom rules based on anomalies in the data. Interviews can be fully or partially reviewed, and then sent to third parties or supervisors for final sign-off.
"As Market Research agencies strive to succeed in an increasingly competitive market, it is critical that they gain efficiencies in all stages of the Market Research lifecycle," said Sean Conry, Confirmit's Vice President of Mobile Solutions. "As we continually evolve our platform, we focus on enhancements that will enable our partners to complete their work more efficiently. Our backchecking capability empowers research teams to streamline processes, improve profit margins and arms companies with engaging and effective market insight faster than previously possible."
---
Submitted By
RealWire
|
December 12, 2013
About this CMS Enthusiast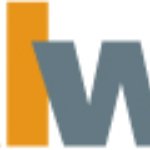 RealWire (http://www.realwire.com/) is an award-winning online press release distribution service with over 10 years of expertise and is first choice for many of the UK's top digital PR and internet marketing professionals. RealWire's service can increase your story's coverage and improve your SEO results. RealWire has been the UK's leading innovator in press release distribution introducing a Social Media News Release option in 2007 and its patent pending targeting system, PRFilter, in 2010.