Confirmit's EVP of Product Management Named 2014 Technology Trendsetter by SURVEY Magazine
Terry Lawlor recognized as a technology leader for his experience and leadership at Confirmit
New York, NY: 15 April 2014: In its March issue, SURVEY Magazine presented its 2014 Top Technology Trendsetters. This year's list featured 12 technology leaders changing the research industry, including Terry Lawlor, Confirmit's EVP of Product Management.
SURVEY Magazine described this year's recipients as exhibiting "great passion for their work in the research industry. Innovation and vision are core to the values, work ethic and professionalism that each of the recipients share on a daily basis. It is clear that wherever technology takes us, the research industry will be at the forefront in adapting and applying it in ways that continue to expand our thinking and capabilities."
Since his move to Confirmit a year ago, Lawlor has been instrumental in defining the technological and innovation path for the company. Overseeing several product releases, including new mobile capabilities and enhancements to Confirmit's Voice of the Customer, Employee Engagement and Market Research solutions, Lawlor sets the company's product management strategy. He has spearheaded a new level of customer-centric focus to ensure that new developments meet rapidly evolving market and customer needs.
"Commitment to innovative technology, client service, and quality research and design is what attracted me to Confirmit," shared Lawlor. "It's been an amazing year for the company and I'm excited to be a part of Confirmit's growth and positive momentum."
For more information about Terry Lawlor and to learn about the additional technology trendsetters, please read the March issue of SURVEY Magazine.
Back to top
---
About this CMS Enthusiast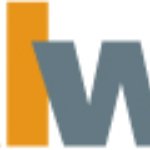 RealWire (http://www.realwire.com/) is an award-winning online press release distribution service with over 10 years of expertise and is first choice for many of the UK's top digital PR and internet marketing professionals. RealWire's service can increase your story's coverage and improve your SEO results. RealWire has been the UK's leading innovator in press release distribution introducing a Social Media News Release option in 2007 and its patent pending targeting system, PRFilter, in 2010.