Confirmit SODA 3.0 Pushes Market Research Operations Management to New Heights
Full-service mobile app radically increases the value of feedback and insight through Market Research program
New York, NY: January 28th, 2014: Confirmit today announced Version 3.0 of its award winning mobile App, SODA – The Survey On Demand Application. Confirmit SODA enables enterprises and Market Research agencies to capture in-the-moment feedback from respondents, whether they are consumers or employees, providing unbeatable insights into experiences.
Version 3.0 features extensive new program and field management capabilities that can radically optimizing the effectiveness and efficiency of Market Research operations. Additional enhancements include an expanded push notification system to help field researchers stay in constant contact with their home base, and real-time views of staff location based on continuous GPS tracking.
This development signals a change in the mobile research arena, as the channel matures and client fieldwork and mobile agent program grow into the tens of thousands, with consumer mobility at an all-time high. SODA 3.0 powers seamless program management and improved productivity, ultimately optimizing the speed and quality of data collection and analysis.
Danni Findlay, Director, Marketing Sciences Limited, comments: "We have every confidence in Confirmit's SODA mobile App and are currently using it to optimizing work flow and drive efficient operations in one of our major projects. We use MobileMR to implement one of the UK's largest Customer Experience programs with Tesco, which provides each individual Tesco store with insight into how its store performs on key measures. With 1 million interviews under our belt in the last year, we know that using MobileMR, based on Confirmit SODA, has allowed Tesco to react quickly to customers' wants and needs."
"The key to a successful mobile research program is the ability to have a comprehensive view over a multitude of projects, and to be able to balance effort and resources across ever shifting priorities," explains Terry Lawlor, Confirmit's EVP Product Management. "With SODA 3.0, Confirmit provides managers and lead researchers with unprecedented real-time insight into their networks of agents and their devices, including how teams are progressing against targets, and with sophisticated quality checks on the work being completed."
Confirmit is the leading global software provider for Market Research, Customer Experience and Employee Engagement. Its leading-edge mobile applications power millions of surveys each year, with over 15 million survey responses gathered on the SODA platform in 2013 alone.
Back to top
---
About this CMS Enthusiast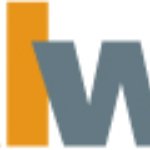 RealWire (http://www.realwire.com/) is an award-winning online press release distribution service with over 10 years of expertise and is first choice for many of the UK's top digital PR and internet marketing professionals. RealWire's service can increase your story's coverage and improve your SEO results. RealWire has been the UK's leading innovator in press release distribution introducing a Social Media News Release option in 2007 and its patent pending targeting system, PRFilter, in 2010.