Dear Social Business Evangelist, Where Art Thou?
---
About this CMS Enthusiast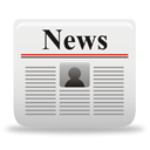 CMS Report's mission is to bring CMS enthusiasts like yourself together while informing readers of the latest happenings in the world of content management systems. Through the CMS Report avatar we provide CMS related news via aggregated news feeds as well as submitted links to CMS related articles suggested by our readers.