Dougal Campbell: Using the WordPress Object Cache
"The goal of the WordPress Object Cache is to provide a way to persistently store results from expensive queries in an external cache file. This lets us avoid re-querying the database or re-fetching information from an external web service if we think that the data hasn't changed. It should be noted, however, that some server environments have trouble using the cache. It is up to you to monitor your server to determine whether use of the cache will benefit your sites."
---
About this CMS Enthusiast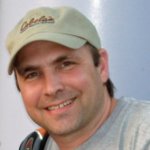 Bryan Ruby is the owner and editor for CMS Report. He founded CMSReport.com in 2006 on the belief that information technologists, website owners, and web developers desired visiting sites where they could learn about content management systems without the sales pitch. Besides this site, you can follow Bryan at Google+ and Twitter.