Overview: Drupal Site launched for the Stanford Humanities Center
The Stanford Humanities Center has launched its new website, designed and developed by Propeople Drupal Company. The fully redesigned Drupal 7 site features a clean and beautiful visual aesthetic. This, combined with a carefully developed information architecture, provides the Stanford Humanities Center with a web solution that is as functional as it is visually striking.
The Center's fellowships, research workshops, and public events strengthen the intellectual and creative life of Stanford University. The Center's new website is a Drupal-powered technical solution providing the adequate digital tools to further that cause.
Development began with the creation of a new architecture on the Drupal 7 CMS, making the website as flexible as possible for end users and administrators alike. Propeople combined the Drupal modules Panels, Fieldable Panels Panes, and Flexsliders, to make the site easy to manage. The site also features a cutting-edge design, including fully responsive behavior, and looks great on any device.
The Center's new site combines content previously found on two sites; one a Drupal 6 site and the other an HTML site. In addition to hosting information about the Humanities Center, the new site aggregates and showcases content related to the humanities from across Stanford University. By bringing all of this information together on one platform, the new shc.stanford.edu site provides a truly comprehensive picture of the many humanities activities that take place across a variety of departments, programs, and centers on campus. This ranges from events and publications to media features, research news, and more.
Founded in 1980, the Stanford Humanities Center is a multidisciplinary research institute at Stanford University dedicated to advancing knowledge about culture, philosophy, history, and the arts.
To learn more, visit shc.stanford.edu, or check out other Drupal websites developed by Propeople.
Back to top
---
About this CMS Enthusiast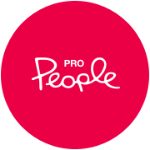 Propeople is a leading Drupal company providing a full-spectrum of Drupal web development services. Our drupal experts have been developing quality websites for 13 years.