Embarcadero Scales to Big Models and Data Warehouses with Enhanced Database Tools
Updated Portfolio Adds Teradata Support, Large-scale Models and Collaboration
Maidenhead, UK – February 18, 2014 – Embarcadero Technologies, a leading provider of software solutions for application and database development, today announced a major new XE5 release of its award-winning portfolio of database tools: ER/Studio, DBArtisan, Rapid SQL, DB Optimizer and DB Change Manager. Available immediately, the new offerings add support for the latest database management system (DBMS) platforms, including enhanced support for Teradata.
"Organisations' data continues to grow in size and complexity, outpacing the capabilities of the last generation of database tools," said Michael Swindell, senior vice president of products at Embarcadero Technologies. "Embarcadero's new XE5 cross-platform database tools are higher capacity, support larger and more diverse platforms, and work together to facilitate today's complex environments as well as governance and compliance initiatives."
The new ER/Studio XE5 release adds extended support for Teradata, recognised as a leading provider in enterprise data warehouses, enabling data professionals to better manage their data warehouses from logical and physical models. The new tools bring proprietary scale and data warehouse capabilities to Teradata customers around the world who need to use Multi-Level Partitioned Primary Indexes (MLPPI) and temporal data types.
Rapid SQL XE5, a tool for cross-platform SQL development and debugging, and DBArtisan XE5, a tool for cross-platform administration and management, are enhanced to include support for Oracle 12c, SQL Server 2012, Sybase ASE 15.7 and IBM DB2 z/OS 10 and LUW 10. Both tools also now provide native 64-bit operating system support and new Windows 8 support.
With the new version of CONNECT, metadata management and collaboration include enhanced tooltips and alerts showing expanded metadata and data security and compliance alerts.
Back to top
---
Submitted By
RealWire
|
February 18, 2014
About this CMS Enthusiast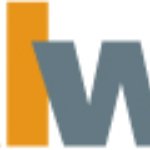 RealWire (http://www.realwire.com/) is an award-winning online press release distribution service with over 10 years of expertise and is first choice for many of the UK's top digital PR and internet marketing professionals. RealWire's service can increase your story's coverage and improve your SEO results. RealWire has been the UK's leading innovator in press release distribution introducing a Social Media News Release option in 2007 and its patent pending targeting system, PRFilter, in 2010.