Eptica sole European vendor in Gartner Magic Quadrant for the CRM Customer Engagement Center
Sole European vendor included in global 2014 report
15th May 2014: Eptica announced today that it has been named in Gartner Inc's "Magic Quadrant for the CRM Customer Engagement Center" by Michael Maoz, April 24, 2014. Eptica was one of only two vendors to transition with the same product from the retired Magic Quadrant for CRM Web Customer Service (WCS) Applications. This marks the fourth consecutive year the company has appeared in a Gartner Magic Quadrant.
According to Gartner, the customer engagement center (CEC) extends CRM to reflect new multichannel and increasingly digital forms of customer engagement. "The CRM customer engagement center refers to a logical set of business applications and technologies that are engineered to provide customer service and support, regardless of the interaction (or engagement) channel. The goal of the CEC is not only to provide reactive service to customers as they move among communications channels - including social media - while retaining the customers' context, but also to deliver the appropriate business rule to determine the next best action, information or process with which to engage the customers."
"We believe our move into the new CRM Customer Engagement Center Magic Quadrant demonstrates how we are successfully evolving our software to meet the business needs of our clients," said Olivier Njamfa, President, CEO and Co-founder of Eptica. "The combination of our strengths in linguistics, Voice of the Customer, email and self-learning knowledge management, and open API set provide the engagement platform for a growing number of companies around the world, as demonstrated by our recent record quarterly results. Engaging with customers, whatever channel they choose, is at the heart of success in today's markets, and we are proud to be one of the few vendors to transition from the previous Web Customer Service (WCS) Magic Quadrant to the CRM Customer Engagement Center report."
Eptica's multilingual Customer Engagement Suite transforms customer service by applying linguistics and natural language processing across all text based digital channels. Combined with powerful workflow, this ensures every incoming request is handled efficiently and consistently, whether managed through a self-service channel or the contact centre. Eptica integrates customer service with the overall business to support wider objectives, underpinning initiatives such as Voice of the Customer programmes by studying the words and phrases used by customers, both individually and at an aggregate level. This delivers a 360 degree view across the customer journey that is vital to ensuring companies best meet consumer needs.
Back to top
---
About this CMS Enthusiast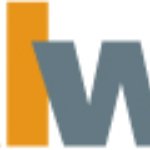 RealWire (http://www.realwire.com/) is an award-winning online press release distribution service with over 10 years of expertise and is first choice for many of the UK's top digital PR and internet marketing professionals. RealWire's service can increase your story's coverage and improve your SEO results. RealWire has been the UK's leading innovator in press release distribution introducing a Social Media News Release option in 2007 and its patent pending targeting system, PRFilter, in 2010.