European ISV Convention 2013 to focus on creating competitive advantage
Industry majors such as HP and Oracle sign up to support the conference
IT Europa today announced details of the conference agenda for the 6th Annual European ISV Convention which will be staged at the Lancaster London Hotel on 13 March 2013.
Under the overall umbrella of Creating Competitive Advantage, the conference will feature sessions on key issues set to drive application development in Europe over the coming year.
Mobility and the impact of emerging technologies and business models

Harnessing the Cloud as a means of developing "enterprise grade" applications building on advances in Business Intelligence and "Big Data"

Collaboration and how to leverage vendor ecosystems and social networking to Create Competitive Advantage
These sessions will be followed by moderated panel discussions which will examine the implications of some of these trends and the issues arising from them, including the challenges of differentiating offerings to create competitive advantage within a highly-competitive applications landscape.
Amongst the companies presenting at the conference will be some of the leading platform technology companies who are driving application development in the European market, including HP and Oracle. Other sponsors of the convention include Autotask, FinancialForce.com, IBA Group, Interoute, ISVWorld, Jaspersoft and SUSE.
"Over the years the European ISV Convention has become established as the main forum at which leading European ISVs can meet at director-level and discuss key issues amongst their peers and with leading vendors and platform technology providers," commented Alan Norman, Managing Director of IT Europa. "Software development is critical to the success of both the IT sector and European industry in general. Within what remains a challenging economic environment, innovation and the harnessing of emerging technologies are critical to creating competitive advantage."
The European ISV Convention 2013 will take place at the Lancaster London Hotel, on 13 March 2013. ISVs wishing to attend the convention and vendors or service providers interested in sponsorship opportunities can find further information at: www.isvconvention.com
The convention will end with a gala dinner at which the winners of the European IT & Software Excellence Awards 2013 will be announced. Full details of the awards can be found at www.iteawards.com (Award entries have to be submitted by midnight on 18 January 2013.)
Back to top
---
About this CMS Enthusiast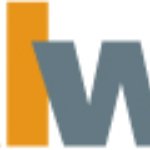 RealWire (http://www.realwire.com/) is an award-winning online press release distribution service with over 10 years of expertise and is first choice for many of the UK's top digital PR and internet marketing professionals. RealWire's service can increase your story's coverage and improve your SEO results. RealWire has been the UK's leading innovator in press release distribution introducing a Social Media News Release option in 2007 and its patent pending targeting system, PRFilter, in 2010.