FP7 Cumulo Nimbo Receives Rare Acclaim
Flexiant Cloud Orchestrator plays key role in 'excellent' rating from the European Commission
Livingston and London, UK – 18 December 2013 – Flexiant today announced that the European Commission has awarded an "Excellent" rating for the 7th Programme Framework (FP7), Cumulo Nimbo project.
Known as a distributed database solution, Cumulo Nimbo's purpose was to develop a radically new Platform as a Service (PaaS) that provides high scalability (100+ service nodes) without sacrificing data consistency and ease of programming. The targeted PaaS was a multi-tier software stack for cloud computing providing the same functionality to current, software multi-tier stacks, such as Java EE, SAP Netweaver or .NET. The goal of this solution was to make number crunching faster and easier with no need for businesses to invest in physical hardware. The project is now complete.
Flexiant provided the platform required to utilize local storage in compute nodes to prove the core project innovation of scaling big data with integrity guarantees. Flexiant provided both public and private platforms for validation testing to be carried out by various parts of the Cumulo Nimbo stack.
Maria Tsakali, Scientific Officer, European Commission, Directorate-General of Communications Networks, Content and Technology (DG CONNECT), said, "The project has fully achieved its objective and technical goals for the period, exceeding expectations. It is a shining example of the possible outcomes for FP7 EU funded projects."
One of the main challenges associated with cloud technologies and the next generation of PaaS is the question of how to provide ease of programming, consistency and scalability at the same time. One of the key outcomes of Cumulo Nimbo was attaining scalability without trading off consistency as it is the norm in today's PaaS.
Craig Sheridan, Head of Research at Flexiant, explained, "Flexiant's integration of local and distributed storage mechanisms has allowed customers to move away from traditional NAS/SAN environments and support more scalable and reliable solutions. Our customers appreciate the increased opportunity to use their legacy hardware as part of a 'go to market' solution."
This project is a success story of EU funded research. It is hoped that the experience and lessons learned from this project will be replicated across FP7 projects.
---
Submitted By
RealWire
|
December 18, 2013
About this CMS Enthusiast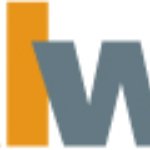 RealWire (http://www.realwire.com/) is an award-winning online press release distribution service with over 10 years of expertise and is first choice for many of the UK's top digital PR and internet marketing professionals. RealWire's service can increase your story's coverage and improve your SEO results. RealWire has been the UK's leading innovator in press release distribution introducing a Social Media News Release option in 2007 and its patent pending targeting system, PRFilter, in 2010.