Hippo reports continued record growth in First Half year 2014
Submitted By
jmadej
July 18, 2014
Leading web content management and digital experience platform brings value to customers by creating relevant customer experiences across all channels.
Following a historically successful first quarter, web content management and digital experience software vendor Hippo today announced new subscription-based business in H1 2014, compared to the same period in 2013 accelerated by 164%. With a near 50% subscription revenue growth rate in 2013, Hippo and its vision of truly personalized multichannel digital experiences show no sign of slowing down.
With a majority of new wins in the United States, Hippo has made major strides in the North American market, while also demonstrating solid growth in other target regions. Notable North American clients include email marketing service provider Mailchimp, the Association for Computing Machinery and NoSQL leader Couchbase, as well as several clients in the financial services, publishing, manufacturing and software industry. The company has also generated new business in the Netherlands, the United Kingdom, Germany, Belgium and Finland. New clients include Internet behemoth 1&1, the Finnish Lottery (Veikkaus) as well as Hitachi Capital.
"This has been a groundbreaking half year for Hippo," notes CEO Jeroen Verberg. "We're proud to see so many recognizable enterprises throughout the world creating compelling digital experiences for their customers with Hippo CMS. The Web is changing, and customers now expect custom tailored digital interactions with businesses—we're glad to have a role in shaping those relationships and making them more personal."
Other highlights in the last half year include:
Hippo is the leading global software vendor in the (Web) Content Management space, enabling organizations to connect with their online audiences in today's multichannel environment through personal customer experiences across all channels: mobile, social and web. Combining open source technology and open standards, quality and customer support, Hippo offers organizations the agility needed to constantly innovate. Together with its network of Certified Partners, including Capgemini, DigitasLBi, The Factor-e, Hinttech, Netpioneer, Satzmedia, and DesignUK, Hippo serves a rapidly growing number of enterprise customers.
Back to top
---
Submitted By
jmadej
|
July 18, 2014
About this CMS Enthusiast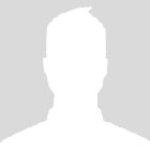 Head of Global Communications at Hippo