Hippo: We don't build digital platforms for today, we build them for tomorrow
Submitted By
jmadej
May 20, 2014
Last week's Gartner PCC conference in LA was fantastic: relevant, insightful and on point. I met some great people and saw some fantastic presentations, but none resonated as strongly with me as Gene Phifer's many talks on the future of digital experience platforms.
In his talk, Gene emphasized something that we all should know- after seeing tech evolve so rapidly in the last years, we shouldn't be shortsighted enough to build digital platforms for today's needs. We should focus on anticipating what we'll need tomorrow.
No more segmented tools
The digital experience space is changing fast. A few years ago, businesses could still get away with using individual tools to solve what appeared to be isolated problems. These solutions were segmented between mobile, social and web. The development of these solutions also had individual paths. This segmented approach was unsustainable, and ultimately resulted in frustration with marketing and its many needs. Nothing fit together perfectly. There were layers upon layers of technology, and too much overhead.
As mobile evolves, we see that customers engage in a continuous and streamlined way, on multiple devices and at various touch points. Isolated platforms of varying levels of quality and evolution are no longer acceptable. We have to be mindful of the omnichannel customer journey. Regardless of the device they're engaging on, customers want to remain on the same path, with the same information available to them.
A new, nimble solution
So how do we build for the devices, channels and business needs of tomorrow? With a new kind of solution- what Gene Phifer calls a "rationalized collection of integrated tools and products with as little redundancy as possible." This new solution allows for a common path for mobile and web development. As Gene underscores, it's lean, nimble, has a simple architecture, a faster time to market as well as a lower cost. This leaner solution-often a better choice than a comprehensive suite- allows businesses to start small, and innovate on top as needs dictate- not just for a particular channel, but for the whole platform.
It's about anticipation
If we're really going to be ready for whatever channel comes next, we have to remember that the devices of tomorrow will consume content. It's for this reason, as Gene Phifer reminds us, that RESTful API's are so important. They are the easiest, fastest and most standard way of freeing content from a preset medium.
It's content as a service
RESTful API's allow content to be used in unanticipated ways. That's why Hippo uses them. Our RESTful layer allows Autodesk to run its app store, and makes it possible for the Dutch National Police to deploy to mobile. The best way to build a platform for tomorrow and anticipate future devices is to put no limitations on where your content can go, and what device it can be accessed on. At the end of the day, that's content as a service.
For more about Gartner PCC, join me and Robert Rose for a webinar, 5 Lessons Learned from Gartner PCC on May 20th. You can register here.
Blog post by Sonja Wraith, VP Marketing at Hippo
Back to top
---
Submitted By
jmadej
|
May 20, 2014
About this CMS Enthusiast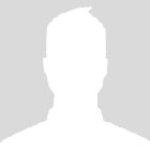 Head of Global Communications at Hippo