IDT Offers White Label OTT Messaging Service For Mobile Operators
NEWARK, NJ - May 12, 2014: IDT Corporation (NYSE: IDT), a leading supplier of wholesale voice and payment services to telecommunications providers around the world, announced today that it is offering mobile operators IDT Messaging, a white label OTT messaging service that combines IP and SMS messaging.
Speaking at the International Telecoms Week trade show in Chicago, Ben Hirsch, Chief Marketing Officer for IDT Telecom, said that IDT Messaging provides a robust feature set that will help mobile operators retain and win customers. "Mobile operators continue to lose customers and revenues to OTT messaging services. IDT Messaging gets operators back in the game by providing a more robust experience that integrates IP messaging and SMS, thus outperforming both OTT and SMS competitors. IDT Messaging joins our robust portfolio of white label value added services including IDT Beyond Voice Apps."
IDT Messaging's offering includes 'MagicWords' a technology which dynamically analyzes the context of a conversation and adds links to particular words to supplement and enhance the conversation. MagicWords brings content discovery and distribution back into the operator domain while creating mobile advertising and monetization opportunities.
Additional features of IDT Messaging include:
iOS, Android, J2ME and Web clients
IP messaging
Cloud storage of contacts, messages and media
Group conversations
Video + Photo sharing
Location sharing
SMS integration & connectivity
Stickers, Emoji and other personalization content
IDT Messaging offers white-label applications for Android, iOS, Windows 8, web and mobile web, plus extensive SMS functionality.
Rob Lawson, COO of IDT Messaging said, "We can deploy IDT Messaging white label solutions very quickly, at minimum cost and with no need to install anything in the operator network."
Back to top
---
About this CMS Enthusiast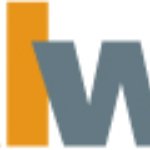 RealWire (http://www.realwire.com/) is an award-winning online press release distribution service with over 10 years of expertise and is first choice for many of the UK's top digital PR and internet marketing professionals. RealWire's service can increase your story's coverage and improve your SEO results. RealWire has been the UK's leading innovator in press release distribution introducing a Social Media News Release option in 2007 and its patent pending targeting system, PRFilter, in 2010.