Inoapps Acquires Crocus Consulting In Multi-Million Deal
In a multi-million pound deal, Inoapps, one of the leading Oracle resellers in Europe, the Middle East and Africa, today, 13 January, announces that it acquired Crocus Consulting (Crocus). Crocus, a leading Oracle partner, which specialises in the provision of PeopleSoft services, will become part of Inoapps. Crocus implements Oracle's PeopleSoft applications to provide comprehensive business and industry solutions and focuses on human capital management (HCM).
The acquisition follows a £10 million investment of growth capital from BGF (Business Growth Fund), the independent company established to provide growth capital to UK businesses.
Crocus is based in Leicester with a headcount of more than 45 all of whom will continue to be employed by Inoapps. The Crocus management team will remain in place. Chris Smith, managing director has become Inoapps' vice president Applications Division.
Commenting on the deal, Inoapps' chief executive officer Andy Bird said: "The acquisition of Crocus brings valuable skills and experience to Inoapps. The Crocus team has built a solid business through delivering continuous improvement and value to its clients. They have a strong industry focus on financial services as well as expert knowledge of the PeopleSoft applications.
"The acquisition will also bring a highly experienced HCM and payroll consultancy practice to Inoapps. Both Inoapps and Crocus have excellent skills in Oracle Business Intelligence, together this will become a significant practice. These benefits combined with Inoapps' existing strengths will help us to achieve our corporate goal of £50 million turnover by 2015."
"As well as retaining all of the existing Crocus employees we are also looking to recruit more people to join the growing Inoapps team," continued Andy. "In 2013 we opened offices in Kuala Lumpur and Bahrain and our plans for US expansion are at an advanced stage. We expect to be able to make an announcement regarding the US launch before the end of Q1 2014. We expect our turnover for 2014 to reach £35 million and our global headcount has increased to over 200."
Chris Smith, Inoapps' applications division head, added: "There are exciting synergies between Inoapps and Crocus. Acting as one organisation we will be able to combine our experience and expertise in order to bring even more value to our customers. As a group, the former Crocus management team is committed to the deal and we will all be working with our new colleagues in order to continue to deliver the best results and optimum value to our clients."
Back to top
---
About this CMS Enthusiast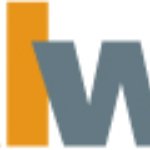 RealWire (http://www.realwire.com/) is an award-winning online press release distribution service with over 10 years of expertise and is first choice for many of the UK's top digital PR and internet marketing professionals. RealWire's service can increase your story's coverage and improve your SEO results. RealWire has been the UK's leading innovator in press release distribution introducing a Social Media News Release option in 2007 and its patent pending targeting system, PRFilter, in 2010.