Intranet Connections Innovates Intranet Design
Intranet Connections, a leading provider of business intranet software, has introduced a new release of their enterprise software that brings innovation to intranet design and navigation with the concept of mega menus, merging task-based menu structures with promotional and educational value.
Mega menus gained popularity for public facing web sites in early 2009 and are used on web sites of big brands such as Starbucks, Microsoft, GE and Wal-Mart. Leveraging the added real estate of mega menus, Intranet Connections has incorporated them into their latest software release to increase employee awareness of high traffic and time-critical company data and improve upon the durability and usability of the site architecture and global navigation.
"The Mega Release of Intranet Connections is a real user interface game changer for our business intranet software," explains Steven MacDonald, Intranet Connection's CEO. "Mega Menus deliver the modern functionality of the latest worldwide internet sites while still providing traditional access and navigation single list drop-downs, with the added ability to expand into multiple columns. What makes these Mega Menus unique is the ability to add various widgets to promote task-based and informational or graphical elements right into the intranet navigation. For example, administrators can add a message into a Mega Menu asking all staff to fill out their timesheets by a certain date, advertise a new client coming on board, or provide added help or tips, right within the menu navigation. Providing one-click access to the most commonly used tasks, forms, documents, surveys, and key information instead of sorting through multiple navigation levels will greatly expand efficiency of our current information architecture and result in easier to find content for our end-users."
Lauren Koller, Executive Assistant at Huntsworth Health, a long standing Intranet Connections' client, is looking to increase user adoption through the implementation of these Mega Menus. "Mega Menus will allow us to link to frequently accessed documents and promote the latest policy changes, expanding on our current navigation structure and information architecture. We also plan to utilize the new, unlimited content pages to act as a wiki-like knowledgebase to assist users in finding information and resources quickly. We are confident that if we increase accessibility to popular areas of our intranet, we will see a great impact on increased awareness and user adoption of the site."
Entering its fifteenth year as an intranet software provider, Intranet Connections continues to deliver long-term and scalable value to their long-standing customers worldwide, presenting a simple, out of the box alternative to complex intranet solutions such as SharePoint. Through feedback from their 1600+ customers they continue to deliver innovative product enhancements annually.
About Intranet Connections: Business Intranet Software
Intranet Connections is a global leading provider of simple and automated business intranet software. Over 1,600 business and organizations worldwide have chosen Intranet Connections because of its smart delegation, automation and total ease-of-use for IT administrators yielding time, resource and cost savings right out of the box.
Visit the Intranet Connections website at http://www.intranetconnections.com
Back to top
---
About this CMS Enthusiast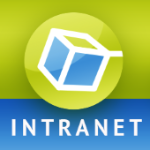 Intranet Connections is a simple, out-of-the-box intranet solution with content and document management that focuses on ease of use, collaboration and employee ownership. Over 1600 organizations world-wide have chosen Intranet Connections to improve their employee communications, centralize their corporate information, save costs and increase productivity.