IT books on my reading list
I have been doing a lot of reading lately.  More specifically, I have been reading a lot of IT reference books.  In fact, I venture to say that I'm probably one of the few people who ever brought a book on version control systems to the hospital while waiting for neurosurgery.  I really didn't  get much read that day, but I think I still get bragging rights!

Below are the list of IT books I'm currently reading.  Except for the book on Subversion, the other two books are more to refresh my memory and keep me up to date with the latest changes taking place in Fedora Core (Linux) as well as PHP/MySQL.  I wouldn't call any of the three books required reading, but I would say that these type of books do assist those in IT  in the areas of professional development.  Let me also give notice that the links provided to Amazon.com reference my associates account with them.

---
About this CMS Enthusiast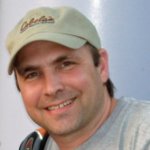 Bryan Ruby is the owner and editor for CMS Report. He founded CMSReport.com in 2006 on the belief that information technologists, website owners, and web developers desired visiting sites where they could learn about content management systems without the sales pitch. Besides this site, you can follow Bryan at Google+ and Twitter.