Jahia Recognizes Avantia as Gold Premium Partner in North America
WASHINGTON, DC, April 23rd 2014 – Avantia, Inc., a management and IT consulting company, and Jahia, a provider of Java-based open source Enterprise Content Management System (CMS) solutions, serving hundreds of global brands are proud to announce that Avantia has reached the status of Jahia Gold Premium partner - a first in the United States.
"We are proud to see Avantia reach our most advanced level of partnership," said Emmanuel Garcin, Jahia's Vice President and GM for the Americas. "Avantia has established a tremendous track record of successful Jahia deployments over the years, across many industries, with major innovative companies"
With many large global implementations, Jahia now defines a new standard for high-end open source content platforms, providing unprecedented agility to innovative organizations through unique capabilities that allow marketers and developers to work more efficiently together.
As a leading CMS and IT consulting agency behind Jahia projects such as Ben & Jerry's, Abercrombie & Fitch, HomeAway, Vicor and Phoenix, Avantia works very closely with Jahia. Avantia is certified on Enterprise Jahia 7 and maintains a team of trained Jahia developers.
"Since the beginning of our partnership in 2008, Jahia has been part of our applications stack. We have achieved large scale implementations over the years and are seeing an ever-growing demand for high quality portals and content driven projects" said Avantia President, Jennie Zamberlan. "This is the first open source Java platform we have been excited to recommend to our clients. Jahia's support has been top-notch, and their commitment to customer success really resonated with us as a key shared value."
About Avantia
Avantia, Inc. combines management consulting with in-depth IT expertise, providing clients with customized, objective strategy and well-proven execution tactics. Avantia works closely with clients who need and demand solutions that deploy quickly, efficiently, and effectively.
For more information, please visit www.avantia-inc.com.
About Jahia
Rooted in Open Source CMS, Jahia's Digital Industrialization paradigm is about streamlining Enterprise digital projects across channels to truly control time-to-market and TCO, project after project.
Putting an end to the "Tunnel effect", the new Jahia Studio enables IT and marketing teams to collaboratively and iteratively build cutting-edge online business solutions. These, in turn, are securely and easily deployed as modules and apps, reusable across any digital projects, thanks to the new Jahia Private App Stores.
Each solution provided by Jahia stems from this overarching vision: Digital Factory, Workspace Factory, Portal Factory and eCommerce Factory.
Founded in 2002 and headquartered in Geneva, Switzerland, Jahia Solutions Group has its North American headquarters in Washington DC, with offices in Chicago, Toronto and throughout Europe. Jahia counts hundreds of global brands and governmental organizations among its loyal customers, in more than 20 countries across the globe. For more information, please visit www.jahia.com
Back to top
---
About this CMS Enthusiast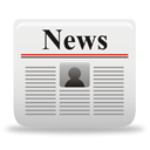 CMS Report's mission is to bring CMS enthusiasts like yourself together while informing readers of the latest happenings in the world of content management systems. Through the CMS Report avatar we provide CMS related news via aggregated news feeds as well as submitted links to CMS related articles suggested by our readers.