Magnolia Conference 2014: Talking About Digital Marketing
Magnolia, an open source Java CMS company, is continuing to gear up for its June conference which is being held this year in Basel, Switzerland. This week, Magnolia announced that they have received an overwhelming response to its first ever digital marketing track. The new dedicated digital marketing track was announced last month, in response to the growing number of digital marketing professionals within the Magnolia community. Key speakers have immediately come forward from US software giant Atlassian, ETECTURE@Ogilvy (the technology arm of Ogilvy and Mather UK), and Switzerland's largest retailer, Migros.
These speakers will join senior analyst Tim Walters from Digital Clarity Group, who will open the digital marketing track with a keynote on Customer Experience Management. "The key speakers that we've secured will ensure that attendees leave with a wealth of knowledge on how to tackle today's digital marketing challenges - most of all, they'll know how to create an optimized customer experience", says Christopher Justice, Head of Marketing at Magnolia. Justice will also be taking part in the new marketing track, presenting how to create trackable digital experiences with Magnolia CMS.
Magnolia will be continuing its traditional technical and business tracks alongside the marketing track, with topics including personalization in Magnolia, app development, as well as Magnolia integrations.
Magnolia Conference 2014 is scheduled for three days, from June 24th to June 26th. CMS Report is pleased to announce that we will be a media partner for this year's conference. To sign up for the conference, you will want to visit the registration page for the conference. You better hurry, because early bird pricing expires on March 31. While you're there, be sure to add cmsreport-10 for the promotion code and and you can get a 10% discount of the purchase of your conference tickets.
Updated: Added the promotion code "cmsreport-10" for a 10% discount when you register for the conference.
Back to top
---
About this CMS Enthusiast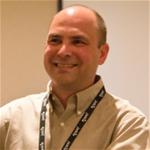 Bryan Ruby is the owner and editor for CMS Report. He founded CMSReport.com in 2006 on the belief that information technologists, website owners, and web developers desired visiting sites where they could learn about content management systems without the sales pitch. Besides this site, you can follow Bryan at Google+ and Twitter.