Mailbag: OfficeMedium for Collaboration
Mike Stefanello wrote to us earlier this month to talk about OfficeMedium. OfficeMedium is a web-based service that provides intranet and collaboration software for businesses and work groups. In a very competitive market, OfficeMedium appears set to try and win customers over by providing enriched business tools at a low reasonable price. OfficeMedium is pricing their services at a monthly rate of $8 per user plus $1 per Gigabyte used.
OfficeMedium utilizes the open source Drupal CMS. A case study for how Drupal was used to build OfficeMedium can be found at Drupal.org. Below is a copy of Mike's email talking about OfficeMedium.
---
We offer a brand-new web application that we believe your readers will be interested to hear about.

OfficeMedium: Web-based Intranet and Collaboration Software

OfficeMedium is a recently launched startup that offers on-demand, web-based intranet and collaboration software for businesses and work groups. The private and secure networks offer a wide array of features meant to centralize and streamline important information and data, unlike other applications which seem to focus on single, often over-detailed and confusing, offerings, such as project management, contact relationships, or "enterprise twitters".

Within a sleek, extremely simple and easy-to-use interface, OfficeMedium offers:
Task and Event Management
Personal and Group Calendars
File Sharing, Storage, and Organization
Contact and Company Information Management
Automated Organization and Archiving
Client Integration
Social and Communication Features (such as private messaging, status updates, micromessaging, user profiles, shared blogging, poll creation, activity feeds, and more)
The software aims to helps small and medium sized businesses, startups, work groups or teams, communicate and work more efficiently, become more organized, and remove the reliance of email, individual computers, servers, and expensive, time-consuming software. OfficeMedium allows businesses to instantly deploy remotely-accessible, centralized software to handle the types of things that every business, especially new businesses, needs, at a very low, flexible cost.

What Separates Us From the Rest?

1) Extremely simple, straight-forward interface and features. Built for the average workers that don't want to press more than a few buttons to submit contact information or upload a file.

2) Features a good amount of everything - not just project management or an "enterprise twitter".

3) Client or outsider integration. Add user accounts meant specifically for clients to securely access your software and collaborate with you. Client accounts can only see the information created or intended for them.

4) Elastic, simple pricing model without annoying packages. No need to choose between packages of features, chunks of user accounts, or upgrading and downgrading. Everyone gets the full version of the software at no additional cost. Each month, you are automatically billed for the current amount of user accounts and memory consumed. ($8 per user, $1 per gigabyte, first 512MB of memory is free)

5) Built on reliable, secure, open-source software - Drupal CMS. We've put together some amazing advancements for the Drupal project which we hope to share with the community very soon.

6) The power of the "cloud" without the actual cloud. People are embracing cloud environments for it's scalability and power but are hesitant because of potential security concerns. We worry about scalability so you don't have to. The software is equipped to handle whatever requirements you may have but is running on private, locked-down servers.
Back to top
---
About this CMS Enthusiast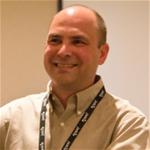 Bryan Ruby is the owner and editor for CMS Report. He founded CMSReport.com in 2006 on the belief that information technologists, website owners, and web developers desired visiting sites where they could learn about content management systems without the sales pitch. Besides this site, you can follow Bryan at Google+ and Twitter.