Mead & Co updates ScriptX ahead of Microsoft Windows 8.1 launch
New ScriptX 7.3 printing software upgraded to work with Windows 8.1 and Internet Explorer 11
14 October 2013 - Mead & Co today released ScriptX 7.3, a new upgrade of the world's favourite add-on for controlling the printing of browser-hosted content. It is designed to provide full compatibility with laptops, desktop PCs and tablets with Intel x86/x64 processors running desktop mode Internet Explorer (IE) 11 on Microsoft Windows 8.1, as well as machines using Internet Explorer 11 on Windows 7. ScriptX 7.3 therefore extends printing control to the newest Microsoft environments. Windows 8.1, a comprehensive update of Microsoft's flagship operating system, will launch on 17 October 2013.
The new upgrade has also been enhanced with a range of new features, based on customer feedback and ScriptX's ongoing development roadmap. Performance is now significantly improved when printing documents that require scaling to fit the page with IE8 and later. Additionally, the Enhanced PDF printing option now boasts improved performance and extra features. Finally, license management is now faster and simpler due to a completely new, modern interface.
ScriptX is the world's favourite add-on for total control when printing html and PDF documents, labels or bar codes from client and server computers running Microsoft Windows. It ensures that printed formatting and appearance is consistent, whatever the actual browser settings on the individual computer. Over 2 million licensed users print more than 2 billion documents that use the advanced features of ScriptX every year. Millions more use the basic free version.
"The launch of the latest version of ScriptX in step with Windows 8.1 enables our customers to deploy the latest Microsoft technology, safe in the knowledge that they retain total control over the printing of mission-critical, browser-based content," said Jerry Mead, CEO, Mead & Co. "As with our recent launch of ScriptXtra, which enables the control of printing from multiple browsers, we are focusing our development efforts on delivering solutions that enable our customers to increase control, improve efficiency and better manage their web-based printing, whatever industry they operate in."
ScriptX supports all versions of Internet Explorer from IE 4.01 SP1 to IE 11 on Microsoft x86/x64 operating systems from Windows 95 to Windows 8.1. The ScriptXtra option extends this to all browsers that implement the Netscape Plugin API (including both Google Chrome and Mozilla Firefox). ScriptX 7.3 requires a minimum of Windows 2000 and IE6 in order to deliver its new functionality.
ScriptX 7.3 is a required upgrade for users running IE 11. Existing licensees can download and deploy the ScriptX 7.3 binaries free of charge by visiting the Mead & Co customer portal. The free 'basic' version of the software can be downloaded from the ScriptX download page.
---
About this CMS Enthusiast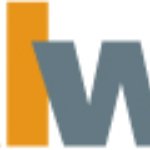 RealWire (http://www.realwire.com/) is an award-winning online press release distribution service with over 10 years of expertise and is first choice for many of the UK's top digital PR and internet marketing professionals. RealWire's service can increase your story's coverage and improve your SEO results. RealWire has been the UK's leading innovator in press release distribution introducing a Social Media News Release option in 2007 and its patent pending targeting system, PRFilter, in 2010.