MTA Solicitors LLP Chooses Zylpha For MOJ Portal Integration
MTA Solicitors LLP, a leading multi-practice law firm with offices in London, Bromley and Manchester has chosen MOJ (Ministry of Justice) portal integration software from Zylpha (www.zylpha.com), the UK's leading innovator of legal document production and distribution systems.
Zylpha which is integrated with MTA's existing workflow and case management systems now automates the transfer of case management information to the MOJ portal system for both RTA (Road Traffic Accident) and EL/PL (Employer's and Public Liability) claims. As the system delivers rapid and full real-time access, the potential efficiency savings are significant.
David Reeves, Head of System Development at MTA Solicitors LLP, believes that the drivers behind choosing Zylpha's MOJ integration software are clear. He notes, "We chose Zylpha for a number of reasons. Firstly, they had already supplied us with an Adobe Echosign integration to our Visualfiles case management software which has worked well and as a result we have already established a good working relationship between our two companies. In addition, as we handle hundreds of personal injury cases a month, having the most efficient systems in place is essential. And with the Zylpha's portal integration covering RTA and EL/PL claims, it made considerable sense for us to use their software to cover both as opposed to maintaining two different systems.
"In short, Zylpha's integration speeds up the process considerably. As soon as we send something to the portal with Zylpha, we get a response back instantly. We didn't have this before. Thus, with Zylpha in place, there is no delay in getting back the document that we need to upload the documents required to support claims and submit all the settlement packs. As the Zylpha integration delivers full real-time access, the main benefit will be the significant efficiencies we achieve over time.
"Zylpha is also highly attentive on the support side and they have been quick to resolve any issues that we had as we prepared to go live. They are also helpful when the MOJ has changed its workflow. Zylpha has the appropriate update with us as soon as we need it."
Tim Long Zylpha's CEO welcomed these comments adding, "As a highly respected and national multi-practice law firm, MTA prides itself on delivering the highest levels of practice management and client support throughout all aspects of its business operations. Maintaining such high standards consistently is in great part dependent on operating efficient systems and we are delighted that they have chosen our MOJ integration portal to support their RTA and EL/PL claims. We look forward to working closely with the team there to assess where else we might be able to help them in the future."
Back to top
---
About this CMS Enthusiast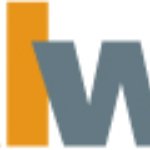 RealWire (http://www.realwire.com/) is an award-winning online press release distribution service with over 10 years of expertise and is first choice for many of the UK's top digital PR and internet marketing professionals. RealWire's service can increase your story's coverage and improve your SEO results. RealWire has been the UK's leading innovator in press release distribution introducing a Social Media News Release option in 2007 and its patent pending targeting system, PRFilter, in 2010.