Netflix to Give Expert Insight at OTTtv World Summit
Submitted By
RealWire
September 30, 2013
London, 30 September – Netflix, a leading provider of on-demand internet streaming media, has joined the agenda at the OTTtv World Summit, the foremost global event in the OTTtv market, taking place in London in November. Netflix's Director of Content Partner Operations, Christopher Fetner, will introduce and lead a keynote panel discussion about "Understanding the Growing Importance of a Strong Digital Supply Chain."
Netflix is the leading on demand video streaming site in the US, responsible for a third of US internet traffic[1] and has 38 million subscribers globally[2]. Christopher Fetner is responsible for acting as a Digital Supply Chain consultant – ensuring maximum alignment between the Netflix processes and the processes of the content owners. Before joining Netflix Mr Fetner worked as Vice President of Post Production and Technical Services for BBC Worldwide.
Fetner will be joined by, Marina Kalkanis, Head of Core Services BBC Programmes On Demand, BBC; Clayton Dutton, Vice President Broadcast, Post Production and VOD Operations, Discovery Communications and Steve Bennedik, Head of Technology at Sky News. The panel discussion will take place on 21 November at 2:30 pm.
Now in its seventh year, OTTtv World Summit will take place at the Millennium Gloucester Hotel Conference Centre, London, from 19-22 of November. To view the full event programme and register for OTTtv World Summit, please visit www.ottworldsummit.com. Alternatively keep up to date with the event on Twitter @otttv or using #OTTtv.
[1] After Dawn http://www.afterdawn.com/news/article.cfm/2013/05/15/netflix_still_accounts_for_one_third_of_all_u_s_internet_traffic
[2] Independent.ie http://www.independent.ie/business/technology/netflix-threat-to-sky-and-upc-as-it-hits-150000-subscribers-29521644.html
---
Submitted By
RealWire
|
September 30, 2013
About this CMS Enthusiast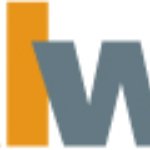 RealWire (http://www.realwire.com/) is an award-winning online press release distribution service with over 10 years of expertise and is first choice for many of the UK's top digital PR and internet marketing professionals. RealWire's service can increase your story's coverage and improve your SEO results. RealWire has been the UK's leading innovator in press release distribution introducing a Social Media News Release option in 2007 and its patent pending targeting system, PRFilter, in 2010.