Attenda Appoints Stuart Bonell as Chief Technology Officer
Reinforcing and strengthening growth plans with Executive CTO appointment.
London - June 02, 2014 - Attenda Limited, the Business Critical IT company, today announced that it has appointed Stuart Bonell as Chief Technology Officer (CTO). This executive appointment reinforces, and strengthens Attenda's growth plans, through focusing on its unique approach to delivering Business Critical IT.
In his new role, as part of the Executive Team, Bonell will be responsible for Attenda's Services and development of the business's Technology and Platforms. With more than 20 years of technology and management experience, Bonell brings a wealth of knowledge and expertise to Attenda.
Commenting on the appointment, Mark Fowle, CEO says, "I am delighted that we have been able to secure a true leader for this key role; someone who knows our business and culture, and already shares our vision of our future. Stuart brings tremendous experience to the role, having previously played a significant role during Attenda's formation and then run IT functions, as CIO and CTO at medium-sized businesses."
As a highly experienced technologist and IT executive, Bonell has extensive experience spanning all aspects of the IT lifecycle from software development, to enterprise architecture and operational delivery of IT-enabled business services.
He has also served as an advisor to management at enterprise and IT supplier businesses for commercial and technical aspects of IT; and has provided due diligence services for venture capital, private equity and other investor clients during acquisitions, investments and re-financing of businesses in the managed services and cloud industry.
Fowle adds, "We see Stuart's appointment as a catalyst to accelerate Attenda to the next level of service excellence in delivering Peace of Mind to our clients; through building enduring relationships, and facilitating the right choices to help them harness technology to drive successful business outcomes."
Back to top
---
About this CMS Enthusiast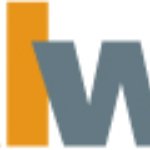 RealWire (http://www.realwire.com/) is an award-winning online press release distribution service with over 10 years of expertise and is first choice for many of the UK's top digital PR and internet marketing professionals. RealWire's service can increase your story's coverage and improve your SEO results. RealWire has been the UK's leading innovator in press release distribution introducing a Social Media News Release option in 2007 and its patent pending targeting system, PRFilter, in 2010.