New Tools for PHP, JSP Developers, and WP 8 Now Available in Kendo UI by Telerik
Framework brings simplified development of rich HTML5 apps to the four major mobile platforms
WALTHAM, MA – Telerik announced the latest release of Kendo UI, a comprehensive framework for building JavaScript and HTML5 websites and mobile apps. With this release, Kendo UI adds server wrappers for PHP and JSP, Windows Phone 8 support, and support for modern web Single Page Applications (SPAs) architecture. Kendo UI is now the only front-end framework to offer server-side wrappers for ASP.NET, PHP and JSP, thus providing a wide range of developers new to HTML5 with a smooth on-ramp, using familiar server-side programming languages. The release also delivers the newest Web and DataViz UI widgets since the original Kendo UI release in November 2011.
Kendo UI's recent Global Developer Survey reveals broad HTML5 support, with 90 percent of more than 5,000 surveyed app developers and IT decision makers saying they will develop apps using HTML5 in 2013, emphasizing the immediate market need for a comprehensive framework like Kendo UI.#
"HTML5 is the holy grail of app development, with the biggest tech and business players jumping in to take advantage of the flexibility and productivity inherent in platform independent development," said Todd Anglin, EVP of Cross-Platform Tools & Services at Telerik. "Kendo UI channels developers' HTML wish list into one framework, enabling them to leverage either JavaScript or familiar server-side programming to deliver rich, web and hybrid mobile apps that run across all of the major platforms."
Server wrappers for PHP and JSP
In addition to its existing ASP.NET MVC wrappers, Kendo UI adds PHP and JSP server wrappers to its current release, making it the most enterprise-ready HTML5/JavaScript framework on the market. Traditionally, developers comfortable with server-side programming are forced to migrate large chunks of application logic to HTML, CSS and JavaScript in order to take advantage of HTML5. With the new wrappers from Kendo UI, PHP and JSP developers can build modern HTML5 apps without hand-coding JavaScript. They simply code in their preferred server-side language, and Kendo UI renders the JavaScript needed to power its widgets and framework features.
Cross-platform support
Responding to developer demand, Kendo UI also added Windows Phone 8 support into its Mobile offering. The most recent Global Developer Survey conducted by the Kendo UI team indicated that 47 percent of global developers are interested in developing for Windows Phone 8, citing it as one of the easiest platforms for development. With this addition, Kendo UI developers can now deliver mobile web and hybrid mobile applications across the four major mobile platforms, iOS, Android, Windows Phone 8 and BlackBerry.
Support for modern web application architectures
Kendo UI's latest release also adds support for modern web application architectures, including out-of-the-box RequireJS/AMD (RJS) support and a new, integrated Single Page Application (SPA) implementation, both of which aid developers in the creation of modular and maintainable web applications. In addition, to aid developers interested in integrating Kendo UI with other JavaScript libraries, a new Kendo UI Labs site has been launched to incubate open source integrations with projects like AngularJS and BreezeJS. The Labs open today at http://labs.kendoui.com.
TypeScript support
In late 2012, Microsoft announced an Alpha version of TypeScript, a compile-to-JavaScript language designed for "application-scale JavaScript development." In addition to providing additional syntax and language features on top of the JavaScript language, TypeScript can consume "definition files" from third-party libraries, like jQuery, to provide static checking and statement completion to developers, at design-time. The current release of Kendo UI includes a set of these definition files, drop-in ready for developers working with Kendo UI in their TypeScript applications.
Advancements to widgets and chart types
Kendo UI has also added more widgets and chart types in this release than in any release since initial launch. Charts and graphs provided by Kendo UI DataViz also include added interactivity improvements.
The new charts include:
Sparklines: A "data-as-text" chart type that allows for the inclusion of small, word-sized data visualizations.
Bullet Graphs: An extension to the existing linear gauge visualization, bullet graphs can be used to display actual values alongside of target, projected or comparative values.
DataBars: A bar chart variant that enables the visualization of trends in a series of related data.
New widgets include:
Multi-Select Widget: A Facebook-style multi-select widget that allows users to select multiple values in an expanding text box.
ColorPicker Widget: A cross-browser color picker with palette and spectrum modes, as well as HEX, RGBa and HSLa color model support.
Tooltip Widget: Tooltip widget with support for rich content.
Additional information about the changes in Kendo UI can be found on the Kendo UI Team Blog.
---
About this CMS Enthusiast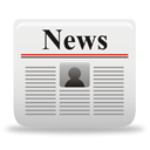 CMS Report's mission is to bring CMS enthusiasts like yourself together while informing readers of the latest happenings in the world of content management systems. Through the CMS Report avatar we provide CMS related news via aggregated news feeds as well as submitted links to CMS related articles suggested by our readers.