New Version of DNN's Evoq Social Introduces Group Spaces and Group Directory
SAN MATEO, CA--(March 4, 2014) - DNN, whose award-winning marketing solutions power hundreds of thousands of websites and a large number of communities worldwide, today released the latest version of Evoq Social, an online community solution that fosters and enhances conversations among customers, employees, partners and prospects. The new version ships with an enhanced set of features and options for deploying social groups, encouraging conversations and enhancing collaboration.

Evoq Social's group capabilities have been enhanced. Now called Group Spaces, this feature provides more tools for group owners, community managers and administrators to help members discover new groups, along with ways to invite new members via notifications or email. A new Group Directory allows groups to be searched, created, tagged and moderated similar to other Evoq Social features and is tightly integrated with Evoq Social's gaming mechanics engine.

Evoq Social provides a simplified community manager experience, giving additional insight into how community members are contributing with answers and ideas. Additionally, DNN has streamlined the platform's blog authoring capabilities and now features the ability to create even more compelling content to be shared on social networks. Evoq Social also features the ability for unauthenticated users to easily post a comment without the need for login or account registration.

"Our new Group Spaces and Group Directory capabilities are the result of feedback from our customers, who told us they wanted to organize content and conversation within particular groups of users. Groups Spaces will facilitate these focused interactions. At the same time, we've made it easier for users to discover new groups they can join to collaborate with like-minded peers," said Will Morgenweck, vice president, product management, DNN.

In addition to launching the latest release of Evoq Social, DNN deployed a new and simplified trial experience. Users interested in Evoq Social can launch a free trial of the product, directly from the DNN website. In the new trial experience, users will be able to spin up and configure the basic elements of an online community in less than five minutes. Sign up for a free Evoq Social trial.

DNN has a strong expertise in communities. Membership in its own community comes from more than 30 countries around the world and nearly 63 percent of users are deemed very active. In addition, more than 8,000 new members sign up per month.
About DNN
DNN provides a suite of solutions that make designing, building and managing feature-rich sites and communities fast, easy and cost-effective. The DNN Platform CMS is the foundation for over 800,000 websites worldwide and powers Evoq Content. Evoq Social, our newest solution, enables businesses to create immersive, interactive communities. Thousands of organizations like Bank of America, Aetna, True Value Hardware, Whirlpool, the National Football League (NFL), the US Department of Defense (DoD) and Sports Direct have leveraged DNN to deploy highly engaging business-critical websites. Our rapid growth in product sales and deployments resulted in DNN being named one of the fastest growing private companies in America by Inc. Magazine in 2011 and 2012.
Back to top
---
About this CMS Enthusiast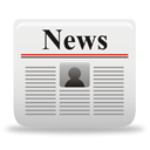 CMS Report's mission is to bring CMS enthusiasts like yourself together while informing readers of the latest happenings in the world of content management systems. Through the CMS Report avatar we provide CMS related news via aggregated news feeds as well as submitted links to CMS related articles suggested by our readers.