New version of Geeklog taking shape
Tony Bibbs from Geeklog reports that Geeklog 2 is slowly taking shape.  They have a long way to to go on this rewrite of the application, but to show their progress, they are offering screenshots. They hope to bring in a lot of modern features to the new version of Geeklog including SOAP integration, plugins, and an improved administrative user interface.  An excerpt from Tony's post is below:  
Latest Geeklog 2 Screenshots - Quiet but furious work on Geeklog 2 has finally taken place. Without getting hopes up too much I'm pleased to announce the inertia experienced the past year or two has been overcome and real progress has been made. Read on to get more details and an idea where help is needed. First, Geeklog 2 is being built from the ground up 100% object oriented PHP5 and is centered around SOAP integration. Two active paths are being pursued, one is to build the basic SOAP framework that the Geeklog 2 kernel can provide to plugins. The second is getting a trivial plugin, Links, working.
Current plans for the Geeklog 2 administration is going to focus on a feature rich UI that provides many things more common to desktops. This does assume GL2 admins will use a halfway recent browser but that requirement is welcome best as we can tell. Concurrently, the SOAP ground work is allowing us to build a Mono .NET desktop application for administrators and basic bloggers to take advantage of. All of the SOAP work to date is, unfortunately, UI-less but we hope to have something to demonstrate in the short term.
Also in start contrast to the 1.x branch, testing is being supported from the get-go as we have integrated PHPUnit2 and have a start on unit tests for the authentication and authorization features the GL2 kernel will provide. Better yet, it provides a slick UI to quickly run test either one at a time or an entire suite(s) at once.
The above image shows parts of the screen...and don't let the results fool you...while those tests work, I assure you there were tests further down that failed (and I was too lazy to provide screenshot of those but they look the same minus the green light which becomes a red light).
More information can be found at: Latest Geeklog 2 Screenshots
---
About this CMS Enthusiast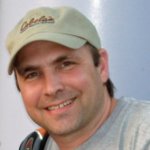 Bryan Ruby is the owner and editor for CMS Report. He founded CMSReport.com in 2006 on the belief that information technologists, website owners, and web developers desired visiting sites where they could learn about content management systems without the sales pitch. Besides this site, you can follow Bryan at Google+ and Twitter.