Opera Study: Mobile operators and customers still struggling with video delivery
Consumers in five large markets dissatisfied with mobile video playback experience
Oslo, Norway – February 24th, 2014 - Opera Software today released a comprehensive study and infographic of five major smartphone markets – the United States, Brazil, Russia, India and Indonesia – that found that mobile video stalling and buffering continues to be a problem for operators and their customers, leading to measurable consumer dissatisfaction and stalling rates that range between 40% and 73% of all videos played.
To conduct the study, Opera's Skyfire unit combined its global data on mobile video network loads with extensive bandwidth test data from wireless network authority OpenSignal, using data from late 2013 on global networks. Opera additionally worked with On Device Research to survey consumers in each of the five markets on their personal experiences with mobile video.
Video session stalling rates across 2G, 3G and LTE networks ranged from 40.8% of all videos played in the United States to 73.3% of videos played in India, a negative viewing experience which helped lead to 49.6% or more of consumers in each market saying that they experienced low quality, lagging or "buffering" when they watched videos "often" or "all the time". Moreover, significant stalling, defined as 10% or more of a video's playback time being spent stalling (rendering it nearly unplayable), ranged from 20.1% (US) to 41% (India).
An infographic [pdf] contains detailed results for each of the five countries.
While LTE networks in certain countries had better results than existing 3G and 2G networks – such as in the United States, where 18% of videos on LTE networks experienced stalling - the data reveals an overall need for video optimization that can pinpoint individual users that are having a poor user experience, and then mitigate potentially troublesome sessions by surgically optimizing their video in milliseconds, providing video playback free of frustrating stalls.
"This combination of quantitative network data and consumer feedback tells us that the global smartphone boom is putting strain on many mobile networks, leading to videos stalling and unhappy users on too many sessions," says Nitin Bhandari, SVP of Products, Operator Solutions, Opera Software. "The surge in video streaming and in customer enthusiasm for video on mobile devices shows no signs of abating. This truly puts the burden on mobile operators and their partners to implement flexible, surgical solutions to help address the current dissatisfaction with video stalling."
Opera's Rocket Optimizer mobile video optimization solution, powered by Skyfire, has a unique focus on real-time, cloud-based QoE (Quality of Experience) detection and mitigation for each video stream. It is designed to ensure that networks are flexible and elastic enough to withstand the video streaming demands coming in 2014, 2018 and beyond.
Back to top
---
Submitted By
RealWire
|
February 24, 2014
About this CMS Enthusiast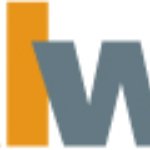 RealWire (http://www.realwire.com/) is an award-winning online press release distribution service with over 10 years of expertise and is first choice for many of the UK's top digital PR and internet marketing professionals. RealWire's service can increase your story's coverage and improve your SEO results. RealWire has been the UK's leading innovator in press release distribution introducing a Social Media News Release option in 2007 and its patent pending targeting system, PRFilter, in 2010.