Perforce Announces 2014 Predictions for Software Development
The year ahead promises significant changes in the business of software, including rapid adoption of Continuous Delivery, a surge in private clouds and growing importance of software developers in non-technical industries
LONDON, UK (Dec. 4, 2013) – Perforce Software today released its predictions for software development and deployment in 2014. The overarching theme of the predictions is the rise of Continuous Delivery – a design practice used to automate and speed up the process of software delivery – and the impact it will have beyond the technology industry.
"Software is no longer something only technology companies produce. Leaders in retail, household goods, aviation, healthcare, education and financial services are all relying on software to keep their organizations at the forefront of innovation," said Christopher Seiwald, founder and CEO of Perforce. "This has a profound impact on the people working for these organizations as well as industry standards in place today."
Perforce's predictions for the coming year include:
Continuous Delivery will become the new normal: Companies relying on software to stay in business won't risk a potential disaster by relying on big, annual releases only to find the requirements or the market has changed. Through the adoption of Continuous Delivery, software releases cycles will become more frequent and problems will be spotted before they reach critical mass. With the practice gaining more traction, industry thought leaders will come to a consensus on specifically what Continuous Delivery entails and what it does not.
The coming of age of the private cloud: Global concerns stemming from the discovery of the PRISM online surveillance program will spur rapid adoption of private clouds around the world. New, in-country service providers will create solutions with enterprise-grade security built in from the ground-up.
King once and king to be: With software playing such a key role in organizations of all kinds, developers will become the most in-demand employees, and will drive rapid innovation through Continuous Delivery. As software delivery pipelines shrink to reduce the lag between concept and delivery, developers will assume more responsibility for quality, performance and operational monitoring.
"With adequate planning and preparation, forward-thinking organizations can begin the process of implementing Continuous Delivery ahead of their competitors to obtain or maintain industry leadership," said Seiwald. "We believe there are tremendous opportunities for companies to improve the quality of their products and their responsiveness to the market. We're excited to partner with the early adopters that the rest of the software industry will soon follow."
---
Submitted By
RealWire
|
December 04, 2013
About this CMS Enthusiast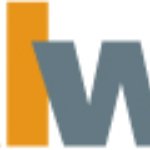 RealWire (http://www.realwire.com/) is an award-winning online press release distribution service with over 10 years of expertise and is first choice for many of the UK's top digital PR and internet marketing professionals. RealWire's service can increase your story's coverage and improve your SEO results. RealWire has been the UK's leading innovator in press release distribution introducing a Social Media News Release option in 2007 and its patent pending targeting system, PRFilter, in 2010.