Qumu Enhances Video Portal Solution with Speech Search
Qumu boosts knowledge management with phonetic search of the spoken words within any video
SAN BRUNO, CA – January 15, 2013 - Qumu, the leading business video platform provider and a Rimage company (NASDAQ: RIMG), today announced that its Video Control Center product now has the capability to search for the spoken words within a video or a series of videos from any computer or mobile device.
The Qumu Video Platform enables the enterprise to manage, organize and securely distribute live and on-demand video to each desktop and every mobile viewer. Highlights of Speech Search features include:
Speech Search indexes the audio sounds made within all videos and allows any word or phrase to be searched
Individual videos can be searched for a spoken word or phrase
Multiple videos can be searched at the same time
Approval workflow rules can search for certain spoken words automatically
Multi-channel searching within the video portal allows both speech and text to be searched simultaneously
"The new Speech Search capability enhances our customers' ability to find and share knowledge across their enterprise," said Vern Hanzlik, Executive Vice President and General Manager of Qumu. "With every spoken word from videos being indexed automatically to a federated knowledgebase, employees get access to more information assets, increasing their productivity. Knowledge management is an important part of every enterprise, and adding the full value of video to their repositories is critical."
"As more enterprises adopt video for corporate communications and training, and the volume of content continues to grow, being able to search by what you hear is becoming increasingly important," said Melissa Webster of IDC.
In fact, in a new Qumu customer survey being announced today, 70% of executives say most of the business knowledge that a person relies on at work is spoken in meetings and online, rather than written down. The survey takes a look at the opinions and behavior of business executives on how they organize and search for information, including the benefits and use cases of speech search in videos. See the full survey results at http://bit.ly/VXRoIH.
Back to top
---
About this CMS Enthusiast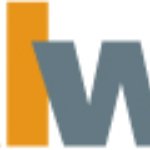 RealWire (http://www.realwire.com/) is an award-winning online press release distribution service with over 10 years of expertise and is first choice for many of the UK's top digital PR and internet marketing professionals. RealWire's service can increase your story's coverage and improve your SEO results. RealWire has been the UK's leading innovator in press release distribution introducing a Social Media News Release option in 2007 and its patent pending targeting system, PRFilter, in 2010.