Qumu Launches the Qumu Video App for SharePoint 2013
Qumu's award winning enterprise video platform, recognized as a Leader in Gartner's Magic Quadrant for Enterprise Video Content Management*, now powers SharePoint 2013.
December 4, 2013 – Qumu (NASDAQ: QUMU), the leading business video platform provider, today announced the availability of the Qumu Video App for Microsoft® SharePoint 2013®.
The Qumu Video App for SharePoint builds on Qumu's award-winning Video Control Center platform to deliver a seamless, integrated enterprise video solution within SharePoint that can scale globally for even the largest enterprises. This app is now available in addition to the existing Qumu solution for SharePoint 2010.
Qumu provides SharePoint users with a superior video streaming experience, comprehensive video transcoding, advanced filtering, unrestricted scalability, live video webcasting and more. The Qumu integration focuses on leveraging native SharePoint services, such as SharePoint workflows and content retention policies, allowing SharePoint to treat video content as a unique content type, minimizing IT complexity and cost.
Specific features of the Qumu Video App for SharePoint include:
Native SharePoint 2013 indexing and search retrieval of Qumu video content.

Workflows for video publishing and retention are also native to SharePoint 2013.

Tight integration of video with SharePoint 2013 collaboration and social features, including likes, comments and updates to activity streams.

Configurable SharePoint web parts (video jukebox, carousels and an integrated player) make it easy to embed video collections or individual videos on any SharePoint page.

Support for adaptive streaming formats as well as for legacy Windows Media format.

Network-friendly video delivery from branch caches or Internet CDNs frees SharePoint Web servers from heavy traffic.

Intelligent Qumu Pathfinder engine ensures video distribution works seamlessly to reach any user, anywhere on any device.

SharePoint 2013 app deployment architecture runs the Qumu app outside of SharePoint servers, allowing unlimited video file size without affecting the SharePoint farm performance.
"Our integrated SharePoint solutions have been best sellers for Qumu since 2009," says Vern Hanzlik, Qumu's Senior Vice President and General Manager of Qumu. "We're excited to introduce our latest Qumu Video App for SharePoint 2013, which makes video in SharePoint a seamless integrated experience and introduces a new level of social video collaboration for users."
The Qumu Video App for SharePoint 2013 on-premises is now available for order; integration with Office 365 will be available in early 2014.
To learn more and see the Qumu Video App in action, register for the upcoming webinar.
*Gartner Magic Quadrant for Video Content Management, 26 September 2013, by Whit Andrews, VP Distinguished Analyst
---
Submitted By
RealWire
|
December 04, 2013
About this CMS Enthusiast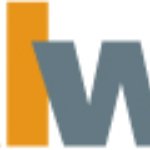 RealWire (http://www.realwire.com/) is an award-winning online press release distribution service with over 10 years of expertise and is first choice for many of the UK's top digital PR and internet marketing professionals. RealWire's service can increase your story's coverage and improve your SEO results. RealWire has been the UK's leading innovator in press release distribution introducing a Social Media News Release option in 2007 and its patent pending targeting system, PRFilter, in 2010.