Research Highlights the Dawn of the Super User
73% of organizations acknowledge IT-savvy workers but half lag in granting them resources to combat shadow IT
United Kingdom, 2nd May 2014: Research from LANDESK, the global leader in delivering User-Oriented IT solutions solving systems, assets, security, mobility and IT service management challenges, today announces that almost three quarters (73%) of organizations now have self-sufficient IT-savvy employees, super users, who assist other users in the workplace. However, only half (54%) of organizations are providing their super users with the resources they need to take pressure off the service desk. These super users often solve common problems, helping other employees avoid logging issues formally, thereby allowing the service desk team to focus on more pressing problems such as Shadow IT.
"When given the right control, super users can often provision their own software, hardware or other services, administer software updates and can solve simple problems without needing support," says Nigel Seddon, Area Director, LANDESK. "With the right privileges and equipment, a modern day super user can quickly help to reduce pressure on the service desk and, more importantly, help peers with IT. Although organizations are recognizing that these users exist, many service desks are still only just on the road to empowering them, despite the benefits it could have."
The research, carried out in conjunction with the Service Desk Institute (SDI) highlights that Shadow IT remains a continuing issue within 40% of organizations. With 41% of organizations also lacking a formal "bring your own device" (BYOD) policy, Shadow IT may simply result from ambiguity in many cases. However, being unable to make the most of corporate IT – because of a lack of assistance from super users, for example – may also cause users to bring their own device into work in order to carry out their job with more familiar and easy-to-use IT.
"It's well-documented that the launch of iTunes did more to reduce illegal music downloads than any restrictive steps, and BYOD policies and super users may well have the same impact," continues Seddon. "If users can't make the most of their own corporate IT and don't know if they're forbidden from bringing their own, Shadow IT is a natural outcome. A combination of a well-thought out BYOD policy and IT-savvy employees enabled to help other users can educate, inform and put people back at the heart of the IT agenda, as well as easing the burden on the service desk."
Although many organizations are still concerned about BYOD, 29% of service desk teams plan to support it in the future, showing that there is an understanding of the need for change. With the number of devices increasing, and Cisco estimating that by 2020 the average user will have 6.58 devices, service desk teams are already becoming more innovative in the way they enable users and approach challenges.
Tessa Troubridge, Managing Director of SDI concludes, "It's positive that service desks are being more innovative in the way they incorporate users. If an organization takes the opportunity to offer super users added responsibilities, service desks will have more time to dedicate to planning current and future technologies."
The research also highlighted that despite the pressures of BYOD and enabling super users, many service desks are making the time to look to the horizon. According to the research, one in five organizations have plans to support future user technologies such as Google glass, smart watches and 3D printing.
Back to top
---
About this CMS Enthusiast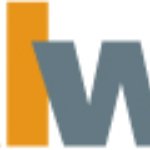 RealWire (http://www.realwire.com/) is an award-winning online press release distribution service with over 10 years of expertise and is first choice for many of the UK's top digital PR and internet marketing professionals. RealWire's service can increase your story's coverage and improve your SEO results. RealWire has been the UK's leading innovator in press release distribution introducing a Social Media News Release option in 2007 and its patent pending targeting system, PRFilter, in 2010.