Research Shows that Digital Products and Services are a Major Source of Revenue Growth for Many Firms
Findings by Leading Analyst Firm Reveal That 60% of Businesses Surveyed Increased Their Revenue From Digital Goods or Services in the Last Twelve Months

Boston, November 20, 2012 – hybris, the top-rated provider of omni-channel commerce software, announced today the findings of a commissioned study conducted by Forrester Consulting on behalf of hybris. The research entitled, "The Future State Of Digital Commerce Solutions" (dated August 2012), involved surveying 141 decision-makers responsible for digital marketing and/or digital commerce in North America with digital product or services portfolios. The findings highlight a business sector that is growing and maximizing commerce opportunities.
According to the study, "Revenue from digital products and online services is growing rapidly at many companies. For example, a major worldwide financial services publication grew subscriptions for their digital editions 31% in the past financial year and recently, digital subscriptions exceeded print subscriptions for the first time. Growth stories like this are not isolated; in fact 60% of media, entertainment, leisure and high-tech companies surveyed for this study report revenue from digital goods and services has either grown or significantly grown in the past 12 months."
75% of the businesses surveyed said that digital product initiatives now had the strategic backing of senior management. The research also showed that subscriptions were the popular category of digital product sales, with 55% of companies surveyed offering their services via this channel. SaaS was identified as the second most popular channel for sales of digital products and services, with 48% of companies surveyed developing SaaS-based products. The increase in direct sales via the online channel was another big finding of the research, with revenues of 31% of B2C and 23% of B2B coming from the direct channel, according to respondents.
Other key findings from the study include:
Digital products are now firmly entrenched in the strategic business plan,

Firms are prioritizing profitability over subscriber growth,

The e-commerce solutions in use today have many shortcomings, and

Launching new digital products is a significant undertaking today.
Cliff Conneighton, VP Corporate Marketing at hybris, commented, "We believe this research shows that many businesses offering digital products and services are capitalizing on sales opportunities and taking more control of their sell side operations. However, many are also constrained in achieving this by the limitations of their e-commerce solution. It's clear to us that businesses need to ensure they have a flexible commerce infrastructure in place to support their evolving digital commerce strategy."
To download a copy of the Forrester Consulting study, "The Future State Of Digital Commerce Solutions", visit http://www.hybris.com/en/product/digital-commerce.
Back to top
---
Submitted By
RealWire
|
November 20, 2012
About this CMS Enthusiast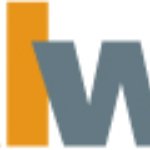 RealWire (http://www.realwire.com/) is an award-winning online press release distribution service with over 10 years of expertise and is first choice for many of the UK's top digital PR and internet marketing professionals. RealWire's service can increase your story's coverage and improve your SEO results. RealWire has been the UK's leading innovator in press release distribution introducing a Social Media News Release option in 2007 and its patent pending targeting system, PRFilter, in 2010.