Salesforce and MindTouch Announce Partnership
MindTouch Announces a Salesforce® Partnership: Enterprise Grade Knowledge Now Available in AppExchange®
SAN DIEGO, CA. October 1, 2012— MindTouch, the company that is reinventing product help with web, social and mobile innovations, today announces a partnership with Salesforce and the AppExchange certification of a new MindTouch CRM Connector that makes available, for the first time, enterprise grade knowledge for Salesforce CRM and Salesforce Service Cloud. Users will dramatically improve the speed and effectiveness of their customer support teams.
MindTouch, a cloud delivered social help system and knowledgebase, is used by millions to deliver exceptional product help experiences. The MindTouch CRM Connector automatically scans the Salesforce support case and in real-time recommends to support agents the best help and product content. Support agents can select or drag-and-drop and then send without ever leaving the Salesforce case window. Furthermore, MindTouch embeds robust search functionality within the Salesforce case window so that support agents can define their own search queries into the help center, knowledgebase and even the contents of file attachments. Lastly—again without ever leaving the Salesforce application—agents can now post their case solutions to the MindTouch powered knowledgebase.
Scott Collison, VP of Business Development said, "I'm thrilled that MindTouch is a partner of Salesforce, and that they are on AppExchange. We think that user help and documentation is extremely important to our customers." He added, "MindTouch is going to be a really important partner of ours in the future, by providing a documentation platform for all kinds of software companies and cloud services."
Support agents using the MindTouch CRM Connector for Salesforce resolved support tickets, on average, 47% faster (proven in usability testing across 50 replicates). Also, the end users are taught to self-serve, which 65% prefer (2011 TNS research).
"Many of our customers have been asking us to deliver our enterprise grade knowledge to their Salesforce deployments," said Aaron Fulkerson, founder and CEO of MindTouch. "It's great that we're now making it available with ease so that users can increase speed and improve their customer support experiences."
MindTouch CRM Connector Benefits:
Faster, more accurate support ticket resolution: Decreased resolution times lower support cost and make your users happier.
Better consumer product and support experiences. Customers love having the right solution delivered fast. Plus MindTouch automatically organizes the content so personalized and related content is offered to deepen user adoption and promote self-service support and brand engagement.
A seamless and unified help experience. MindTouch makes it easy for support, product, marketing and subject matter experts to collaboratively author knowledgebase articles, help content and how-tos. The content is automatically organized, searchable and the content organization is automatically optimized by users behaviors.
Actionable data and knowledge collection from your frontline support team. Integrating MindTouch with Salesforce removes critical solutions knowledge from the support silo and makes it quickly available to all the channels in your company, and your customers as well; promoting innovation, growth and better customer experiences.
Back to top
---
About this CMS Enthusiast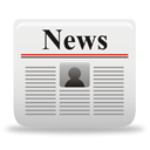 CMS Report's mission is to bring CMS enthusiasts like yourself together while informing readers of the latest happenings in the world of content management systems. Through the CMS Report avatar we provide CMS related news via aggregated news feeds as well as submitted links to CMS related articles suggested by our readers.